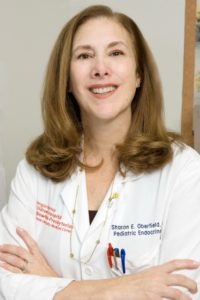 Dear Colleagues,
Throughout history mid-March, and the arrival of the robust full moon has been known as the "Ides of March" and has been associated with ominous undertones. Specifically, in the year 44 B.C. the Ides of March marked the betrayal and assassination of Julius Caesar- which was documented in Shakespeare's play by the same name. During the current very tragic Ides of March 2022, we are witnessing the betrayal and attempted destruction of an entire democratic country and its human spirit in Ukraine.
Even in these stunning times we at PES, nonetheless, are forging forward with our 50th anniversary meeting plans. Our website is open for registration. We have also initiated a 50 for 50 campaign seeking donations to the 50th year anniversary fund which will be used for special projects. All members of the Board of Directors have already contributed, and we hope to be able to initiate new and worthy projects.
I encourage those who can, to attend the celebration of Dr. Charles Sklar's retirement. Dr Sklar was a pioneer in the assessment of late endocrine effects in survivors of childhood cancer.  I personally recall working with Dr. Sklar when he expanded the Pediatric Late Endocrine Effects clinic at Memorial Sloan Kettering Center in the 1980's. He is a valued member of PES and he has given advice and counsel to so many of us and the families we take care of. Please see below for invitation to MSK Kids: Raising the Bar in Pediatric Survivorship Care and Research conference and the link for more info and to register.
Our Board of Directors are currently actively supporting legal arguments against legislation that criminalizes gender-affirming care by our constituents and related health care workers and families. We will continue to, with our sister societies, seek non-discriminatory care for all of our patient population.
Again, as part of my effort to demystify the activities of the NIH and expand its relationship with PES, we hosted the 3rd in a series of webinars on March 22 with exceptional participation with outstanding and informative talks given on "The Role of the Program Director" presented by Barbara Linder, MD, PhD, and "The NIH and Peer Review of Grant Applications" presented by John Connaughton, PhD. Recording of the session coming soon.
Pease join us at the Business Meeting this year on Thursday, April 28, 2022 where I will update all the activities of the last year—I hope I can in 45 minutes!! We have been incredibly productive, thoughtful, and visionary during these most difficult times.
In closing- Please reflect on this poem by William Wordsworth. We all are responsible for each other.
Lines Written in Early Spring
By William Wordsworth
I heard a thousand blended notes,
While in a grove I sate reclined,
In that sweet mood when pleasant thoughts
Bring sad thoughts to the mind.
To her fair works did Nature link
The human soul that through me ran;
And much it grieved my heart to think
What man has made of man.
Through primrose tufts, in that green bower,
The periwinkle trailed its wreaths;
And 'tis my faith that every flower
Enjoys the air it breathes.
The birds around me hopped and played,
Their thoughts I cannot measure:—
But the least motion which they made
It seemed a thrill of pleasure.
The budding twigs spread out their fan,
To catch the breezy air;
And I must think, do all I can,
That there was pleasure there.
If this belief from heaven be sent,
If such be Nature's holy plan,
Have I not reason to lament
What man has made of man?
With regards to all,



Sharon Oberfield, MD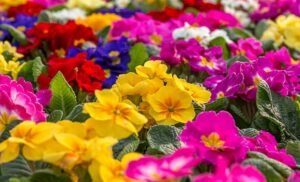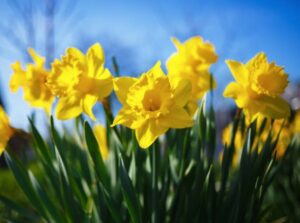 ---
2022 PES Virtual Annual Meeting Registration & Schedule-at-a-Glance!
The 2022 Annual Meeting Registration is open! Visit our website often for updates to the program.
More Information on Annual Meeting
---
News from the D&T- Drug Shortage
---
Online Education
Save the Date!  April 18, 2022 / 4:00 pm – 5:00 pm
Education committee hosted Quarterly Webinar: Updates in Pump/Sensor Technologies presented by Gregory P. Forlenza, MD, Assistant Professor of Pediatrics, Barbara Davis Center for Childhood Diabetes Pediatric Endocrinology University of Colorado Denver
MSK Kids: Raising the Bar in Pediatric Survivorship Care and Research
We invite you to join us at Rockefeller Research Laboratories on Friday, April 1, 2022, for this one-day complimentary symposium honoring Charles A. Sklar, MD, which will provide a comprehensive overview of the history of and current standards of pediatric survivorship care and research. Themes will include a history of survivorship research, endocrine late effects of childhood cancer therapy, and MSK's survivorship program and progress. There will also be opportunities for discussion and collaboration for the future directions of survivorship research. A virtual option is available if you are unable to join us in person.
This symposium is intended for physicians and healthcare professionals interested in pediatric oncology survivorship, comorbidities, and long-term care. Registration for this symposium is complimentary for all attendees
For additional details and registration, visit: https://mskcc.cloud-cme.com/course/courseoverview?P=5&EID=35623
---
Updated ABP Policies for MOC Part 2 and Part 4 Points
The PES MOC-QI Committee wants to be sure that members are aware of updates that the ABP has made to some of the MOC policies.  These changes went into effect January 20, 2022. The changes affect MOC Part 2 and MOC Part 4 and are intended to simplify the process.
The updates are as follows:
Points required for MOC Part 2 and Part 4 in each 5-year MOC cycle are now evenly split. The total remains 100 but the breakdown is 50 MOC Part 2 points and 50 MOC Part 4 points.
All MOC Part 4 activities will now earn 25 points. Two MOC Part 4 projects will need to be completed during the cycle.
MOC Part 4 points can now be rolled over from one cycle into the next.  For example, if 3 MOC Part 4 projects are completed in one MOC cycle earning 75 points, the extra 25 points will rollover into the next cycle. Note, this only applies to MOC Part 4.
For additional review of these updates and to check your ABP certification status, go to https://www.abp.org/content/earning-points-your-moc-cycle
---
News from the PES EDI
Next book club book announced. Save the Date! May 17, 2022
The Spirit Catches You and You Fall Down: A Hmong Child, Her American Doctors and the Collision of Two Cultures is a 1997 book by Anne Fadiman. Registration coming soon! https://pedsendo.org/education-events/equity-diversity-and-inclusion-initiative/
---
Online Education from the NIH
FY 2021 By the Numbers: Extramural Grant Investments in Research, By Mike Lauer
Building on my 2021 reflections from January, we are presenting fiscal year (FY) 2021 extramural investments in research. The grant funding and success rate data presented here are in line with other related "By The Numbers" posts focusing on NIH's annual enacted appropriations.
FY 2021 By the Numbers: Extramural Grant Investments in Research – NIH Extramural Nexus
---
NIH Education Calendar
---
PES Golden Anniversary $50-for-50 Fundraising Campaign
Your support for these PES initiatives will help us positively impact the endocrine health of children and adolescents! Click here to contribute to the Golden Anniversary Fundraising Campaign.
---
Fellow Spotlight

– Camilia Kamoun, MD, The Children's Hospital of Philadelphia
---
APP Member Spotlight

– Alexandra Armstrong
---
PES 50th Anniversary Timeline project – Historical Fact Sneak Peek
History Tidbit: Georg Ludwig Zülzer (George Ludwig Zuelzer) April 10, 1870-October 16, 1949
Submitted by Alan D. Rogol, MD, PhD View History Tidbit