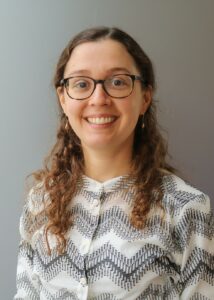 Camilia Kamoun, MD
What is your current position/how do you spend your time? How did you get there?
I am a 3rd year pediatric endocrinology fellow at the Children's Hospital of Philadelphia. My time is split between research and clinical care, with most of my time working on research examining sex difference in growth hormone treatment. I am also completing a Master of Science in Medical Ethics degree program.
What are your interests? (clinical, research, educational, etc.).
I am interested in understanding how sex and gender biases and stereotypes, as well as our biologic understandings (or lack of understanding) of sex and gender influence clinical care and health outcomes in pediatric endocrinology. I enjoy thinking about ethical challenges in medicine and of course, specifically, pediatric endocrinology. I hope to be involved in medical ethics education as an attending physician.
What inspired you to choose pediatric endocrinology as a career?
A medical school lecture in which I learned about androgen insensitivity syndrome first piqued my interest in the field. When I rotated through pediatric endocrinology in medical school, I loved the simultaneous simplicity and complexity of the field—treatments are readily available since almost every hormone we manage can be replaced or blocked, but there is still so much we don't understand about hormone pathways and their effects.
Were there any mentors that were particularly inspiring to you along the way?
When I was in medical school, I had one meeting with an attending ob-gyn physician (Dr. Nahla Khalek) to discuss a research project idea I had about which I had some doubts. She encouraged me to pursue my interests without thinking about whether others would find the work valuable, so long as I find the work valuable. That advice has stuck with me to this day. Hala Tfayli, a pediatric endocrinologist working in Beirut, Lebanon, stands out as my greatest inspiration for striving to be the best clinician I can be.  My current mentors—Drs. Adda Grimberg, Victoria Miller, Colin Hawkes, Katie Dalke, and Lance Walhert—have also played an immeasurable role in my development. Their expertise, dedication and thoughtfulness inspire me every day.