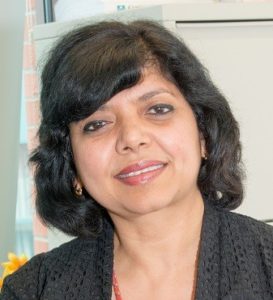 Dear Colleagues,
First of all, my sincere congratulations to our Van Wyk award winner, Dr. Dorothy Becker. The Awards and Honors Committee and the Board of Directors are delighted that Dr. Becker's many contributions to pediatric endocrinology are being recognized by this most prestigious award, and we look forward to felicitating her at the 2021 Annual Meeting.
With 2021 just weeks away, and in the spirit of new beginnings, we are instituting several new Laureate awards this year. The PES Board of Directors and the Awards and Honors Committee are delighted to announce the Young Investigator, Clinician, Educator and Senior Researcher Awards in recognition of the many achievements of our members. Further, the Research Affairs Committee (RAC) is instituting a Mentor Award to recognize mentors participating in the RAC Mentoring Program. Descriptions of the awards and required nomination materials will be available soon. Deadline for submissions is March 1st, 2021. The awards will include a plaque/certificate and will be announced at the 2021 annual meeting.
Importantly, it is now time to submit your abstracts for the 2021 annual meeting, and interesting cases for the Doc-in-the-Box sessions, and we are looking forward to some excellent science being presented at the meeting. The deadline for abstract submissions is January 11, 2021, and we also need volunteers to serve as abstract reviewers for the meeting, so please do volunteer (see link below). Further, it is that time of the year when dues renewals are upon us- so do take a minute to log in and renew your dues for 2021. The PES is your society, and it needs each one of you to continue as members so that the society can continue to be the professional home and voice of pediatric endocrinology in North America.
As we near the end of 2020 and celebrate the passing of a year unlike any we could have ever predicted, I find myself reflecting on what will endure past the strain and the sadness of the pandemic.  And there is a lot to reflect on- particularly, the resilience of the human spirit that endures so much and yet continues to find joy in everyday activities, the ability to innovate and celebrate events and holidays in ways that are meaningful and fun while staying physically distanced from loved ones, the realization of how special life can be around family, pets, gardens, long hikes and virtual conversations, and most importantly, an appreciation of all that we took for granted this time last year.
As we head into the era of COVID-19 vaccines, I look forward to a very different 2021, or at least its latter half. The rapidity with which these vaccines have been or are being developed is mind-boggling, and their reported efficacy and safety are a testament to the significant advances in vaccine development in recent times. This was the year when our intensivists, ED and floor physicians, nurses, respiratory therapists, sanitation workers, food handlers and others shone like never before as they cared for an unbelievable volume of sick patients, when nurses and physicians held up IPads for patients to enable conversations with family who could not be at the bedside, and held their patients' hands and prayed with and for them as they passed, so they were not alone at this most sacred of times. This was the year of N95s, protective goggles, face shields, bruised faces and utter exhaustion. It was also a year that could have gone very differently if the right message had come through at the right time from our leaders. It was the year of Anthony Fauci, Deborah Birx, and ID colleagues such as my colleague, Rochelle Walensky, the newly picked director for the CDC (and until now the Chief of Infectious Diseases at Massachusetts General Hospital), whose constant efforts directed measures at infection control to keep us all safe.
This year has taken its toll on many. Mental illness rates have risen sharply, and our mental health care providers have rallied to provide solace and guidance the best they could. At the same time, our primary care providers and specialists have scrambled to support the health care system and take care of patients whose conditions, while not as dire, still needed attention and guidance- we worked on ensuring that as far as possible, patients did not fall through the cracks, and that despite remote visits, we maintained that special connection with the children and the families we serve, celebrated their successes and shared their disappointments, and we pivoted rapidly between in-person and remote visits depending on whether we were between surges or in the midst of yet another surge.  We also learned that there is a value to remote visits for certain conditions and situations, and while these were born out of necessity during these most unusual times, they will endure well past the pandemic.
This was a year when America showed up to vote like never before, and we saw immense grace and also the lack thereof in those that lead us. We saw the horrors of racial tension, Black Lives Matter, and the outpouring of support, particularly from our millennials, for those that were being marginalized and victimized.
The Pediatric Endocrine Society endured the loss of its first standalone meeting, and then rallied to provide a plethora of virtual learning – webinars from Special interest Groups (SIGs) and the Education Committee, industry sponsored symposia, and offerings for fellows (PedsENDO365) and medical students and residents (PedsENDO Discovery and Student Endocrinology Exposure Development (SEED)). Many of these offerings are now available on the PES website in the Online Education section. We launched the Equity-Diversity-Inclusion initiative led by Dorit Koren and Ilene Fenoy, the Adrenal and PCOS SIGs, led by Nidhi Gupta (Adrenal SIG), and Melanie Cree Green and Laura Torchen (PCOS SIG), the Mission Alliance Partners (MAP) Spotlight, and a new website. The Workforce Taskforce published a perspectives paper on sustaining the pediatric endocrine workforce that is now published in the Journal of Pediatrics. Our Committees and SIGs continued to innovate and come up with new ways to support our membership and its needs. The Board of Directors continued to meet regularly virtually, liaise with the various Committees and SIGs, and make decisions that reflect the core values of our Society.
What a year this has been! Over time, I hope what will endure will be the triumphs and successes, an understanding of how fragile and yet how strong we are, and the recognition that our grit, compassion and collaborative spirit saw us through a year that will go down in history for many reasons. Let us take a minute to remember those we lost to the pandemic, and then celebrate the advent of 2021, which I hope will be a very different year. Things will get worse before they get better over the next few months, but we have come a long way together, and the light at the end of the tunnel is getting brighter by the minute.
Wishing you all a wonderful holiday season, an appreciation of what is most precious to each of us, and a year ahead that will allow for healing and closure.
"Hope smiles from the threshold of the year to come, whispering, 'It will be happier.'" Alfred Lord Tennyson
Until next month,

Madhusmita (Madhu) Misra
Reoccurring columns and additional news:
Annual Meeting
The call for abstracts is now open! Please click  HERE to apply.   Deadline for abstract submissions is January 11, 2021.
New!! EDI Category for Abstract Submissions for the Annual Meeting
This year we will have an abstract section for Equity, Diversity, and Inclusion (EDI).  Studies addressing disparities in healthcare and interventions that seek to resolve, mitigate, alleviate those disparate conditions or outcomes are welcome in this category.
Call for Reviewers:
We invite you to participate in the abstract review process for our upcoming Virtual PES Annual Meeting which will be held in from April 30- May 3, 2021.  In order to assign you abstracts in your areas of expertise, please complete this online form to register as a reviewer: https://apps.pedsendo.org/abstract-review/call-for-reviewers.cfm
NEW Doc in the Box-Call for Cases
The 2021 PES Program Committee is thrilled to announce a new program event for the 2021 virtual Annual Meeting. This event is entitled "Doc in the Box". Visit our annual meeting webpage for example cases and instructions on how to submit a case for consideration.
PES Annual Meeting | Pediatric Endocrine Society (pedsendo.org)
New member Welcome:
| | |
| --- | --- |
| New Member | Organization |
| Heather Fritz | Children's Healthcare of Atlanta |
| Collin Foster | University of Iowa |
| Jennifer May | Washington University in St. Louis |
| Brooke Nguyen | University of North Carolina |
| Varshini Chakravarthy | Phoenix Childrens Hospital |
| Orhan Bulan | Nationwide Childrens Hospital |
| Kevin Yen | UCSF |
| Karen Chan | UCSD/ Rady Children's Hospital |
| Gamal Mashali | Cincinnati Children Hospital and Medical Center |
| Alicia Lowes | Akron Childrens Hospital |
| Ranita Kuryan | Lehigh Valley Health Network |
| Karen Huang | Kaiser Permanente |
| Juliana Vera | Private practice – Group |
| Magdalena Dumin | Advocate Health Care |
| Rida Javaid | Johns Hopkins |
| Clement Cheung | Children's Hospital of Los Angeles |
2021 PES Dues renewal!
It is that time of year to renew your dues and complete your record in our new database. You should have received an email with instructions to renew. Do not delay…renew today! To renew your dues now, please log in HERE, then select My Membership from the navigation drop down to get access to the renewal link.  If you have forgotten your login credentials there is a password recovery link on the home page of our website, www.pedsendo.org, that you may use to retrieve the necessary information.
Online Education:
PES State of the Arts Series: Diabetes SIG – PES SIG State of the Art Series | Pediatric Endocrine Society (pedsendo.org)
November SEED Offering: 'My Baby Has A Blood Sugar Problem' – SEED | Pediatric Endocrine Society (pedsendo.org)
New from PES EDI:
Visit the EDI Page for information and updates:
https://pedsendo.org/education-events/equity-diversity-and-inclusion-initiative/
Join the EDI Book Club
The PES EDI task force is happy to announce the first book for the EDI book group!  A link to register will be emailed. Curl up with a good book over the holidays and plan to have open discussion with your peers!
Date: February 2, 2021, at 8:30 PM EST.
Book: The Vanishing Half by Brit Bennet
From the PES Drugs and Therapeutics committee:
New Meds and Tech:
Saxenda (Liraglutide) Approved for Adolescent Obesity
https://pedsendo.org/new-meds-and-tech/new-meds-and-tech-from-pes-drugs-and-therapeutics-committee-2/
Drug shortage update:
Drug Shortages | Pediatric Endocrine Society (pedsendo.org)
MAP Spotlight:
Congratulations to Sarah Laurenzano from UCSD/Rady Children's Hospital for being the second raffle winner of $100 PES bucks for visiting our Virtual Mission Alliance Spotlight! Be on the lookout for updated content in the new year!
Fellow Spotlight:
Dr. Abby Walch, Pediatric Endocrinology Fellow – Benioff Children's Hospital, UCSF
December Fellow Spotlight: Dr. Abby Walch | Pediatric Endocrine Society (pedsendo.org)
History Tidbit:
Jean H. Dussault, MD, submitted by Alan D. Rogol, MD, Ph.D
https://pedsendo.org/historical-tidbits/jean-h-dussault-md/