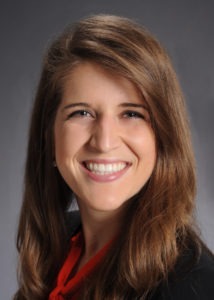 I am currently a 2nd year fellow in the UCSF pediatric endocrinology program. Most of my time currently is spent doing research, clinical work, and taking classes in the Advanced Training in Clinical Research Certificate Program. My interests are in the clinical care, clinical research, and advocacy for transgender and gender diverse patients. I am originally from Minnesota and attended the College of Saint Benedict where I majored in biology and Hispanic studies. After college I attended medical school at the Medical College of Wisconsin and then matched into their combined Internal Medicine and Pediatrics residency program. I was drawn to UCSF's pediatric endocrinology program for fellowship because of their Child and Adolescent Gender Center, the opportunity to obtain training in clinical research, and great mentorship.
I was inspired by my own pediatric endocrinologist, Dr. David Brown at the University of Minnesota, to pursue a career in pediatric endocrinology. Not only was he an excellent physician, but he also was a great teacher who explained everything about diabetes insipidus to me as a child. As I was contemplating a career in endocrinology, I was drawn even further toward the field when I realized that pediatric endocrinologists play an important role in the care and research of transgender and gender diverse youth.
Dr. Susanne Cabrera and Dr. Bethany Auble were incredible mentors for me during my residency training. I am forever grateful for the mentorship, guidance, and inspiration that they provided. In my current position, I am very fortunate to have fantastic mentorship from Dr. Stephen Rosenthal, Dr. Jenise Wong, and Dr. Janet Lee.