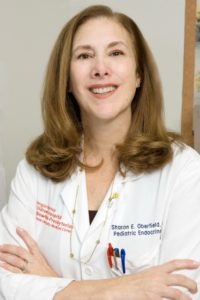 Dear Friends and PES Family,
I added family to the salutation because Thanksgiving is traditionally a time for family gatherings. We can only hope that with Covid-19 vaccinations recently approved for our 5 to 11 year old children that there indeed will be more ability and comfort spending this holiday with our families. Thanksgiving is also the time when we think of charitable giving and paying it forward with activities for our communities as well as planning for end of year celebrations. At PES we are in a full court press working on the in-person meeting in Chicago this coming April where we will celebrate our society's 50th anniversary with state-of-the-art presentations and renewal of meetings with colleagues, collaborators, and friends.
This Thanksgiving is a time, as well, to renew our personal commitment to fostering academic diversity, integrity, and respect for all members of our intimate and extended life circles. We are, after almost 2 years of this pandemic, trying to close the remaining gaps in our society that will allow us to recover and respond to the new challenges. Remember how much excitement occurred when we interviewed our fellow applicants in-person? Remember how important those drop-in… "I have a quick question to ask" in-person sessions with our students and colleagues were? Remember team lunches and smiles without masks? Hopefully, the knowledge we gained while being nimble, pivoting and staying healthy over these times of Covid will allow us to give thanks and move forward to a new post-Covid era of "wellness" on all levels in pediatric endocrinology and in our personal lives.
Update: The PES board met virtually on November 18th where we reviewed upcoming plans and were updated on several PES initiatives. Regarding the inception of the new PES/NIH committee and the recent Webinar lead by Dr. Lauer, while we did have almost 50 people in attendance and it was a very engaged audience, we still need to reach out to our more junior members and will work with the Education committee and the RAC to schedule effective upcoming webinars over the next few months. Stay tuned for announcements. Lastly, the deadline to vote in the PES 2022 election is November 27th. We have developed an excellent slate for the upcoming Board position elections. If you are eligible to vote and have not yet done so, you will be getting a reminder by email. Please vote by the deadline!
And final notes for reflection before you peruse all of our announcements below, I recommend two possible short but evocative reads that I think summarize our moving forward.
The first is "The Tragedy of Man" by Imré Madach a Hungarian writer whose epic poem reviews man's choices in times of distress.  The impact of ultimate hope prevails. Or, on a more upbeat note think about coming bright days with a quote from "The Little Prince" by Antoine de Saint-Exupéry: "It is only with the heart that one can see rightly; what is essential is invisible to the eye."
Happy Thanksgiving to all!  And to those who believe in miracles- a Happy and memorable Chanukah.
Sharon Oberfield, MD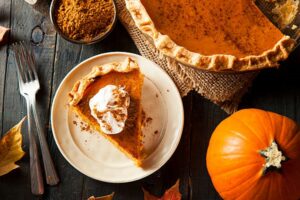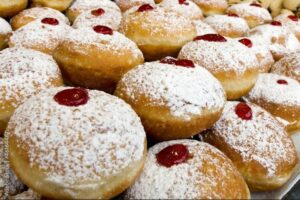 Deadline has been extended!
The Board of Directors and the Awards and Honors committee recognize it is a busy time of year and therefore wanted to extend the deadline to nominate your deserving peers!
We are accepting nominations for the following awards and lectures:
Judson J. Van Wyk Prize
The Del and Beverly Fisher Pediatric Endocrinology History Lectureship
Young Investigator Award
Clinician Award
Educator Award
Senior Researcher Award
NEW Deadline: December 10, 2021
Please nominate using this link: https://apps.pedsendo.org/member-awards/ 
NEW PES EDI Cooking Club!
Join us February 22, 2022, at 8:00 PM Eastern for our first virtual cooking club evening featuring Ethnic Dishes you can cook along with our Culinary Medicine hostess, Dr. Ileana Vargas Rodriguez and colleague, Culinary Nutritionist Olivia Weinstein.  Mexican American Dishes will be featured in February. Save the date! For more information check out the PES EDI page https://pedsendo.org/education-events/equity-diversity-and-inclusion-initiative/
Calling All Fellows: Spring Retreat Applications Open!
The Spring Retreat targets Pediatric Endocrine Society (PES) members in their first or second year of Pediatric Endocrinology training. The Retreat is held annually, in association with PES Annual Meeting. 2022 retreat will be May 1-3, 2022, in Chicago, IL. If you are not a fellow member of PES, you need to join to be eligible to apply.
Click here for Application information for the 2022 Spring Fellows Retreat Pediatric Endocrine Society (pedsendo.org).
Online Education Save the Dates!
State of the Art: Diabetes SIG
'Striving for the Optimal Pediatric Diabetes Care in the US: Is it Sustainable?' , Ksenia Tonyushkina, MD, Ines Bauman-Guttmann, MD
December 9, 2021 / 6:00 pm – 7:00 PM Eastern
State of the Art: PCOS SIG
Join us for this webinar presented by the Polycystic ovary syndrome (PCOS) SIG!
December 14, 2021 / 4:00 pm – 5:00 PM Eastern
Be on the lookout for an email with registration links and more information!
NEW Accurate Hormone Testing Course Now Available!
Accurate Hormone Testing Course is a new 4-part course exploring the endocrinologist's main tool, hormone assays. This course, funded by the CDC, seeks to educate fellows and endocrinologists on the importance of, and methods to ensure, accurate hormone testing. The 4-module course focuses on different aspects of accurately testing and reading hormone assays. Each module includes a didactic lecture, examples, and case-based questions to test your knowledge. Module 1 focuses on the importance of hormone measurements and assay standardization. Module 2 focuses on hormone types and characteristics of an ideal assay. Module 3 focuses on methods used to measure hormones and validation/judging the quality of an assay. Module 4 explores factors affecting the interpretation of hormone concentrations. Access the course at https://education.endocrine.org/URL/AccurateHormoneTesting.
The program is free and eligible for 4.5 AMA Category 1 CME credits
APP Spotlight: Maureen Dever MSN, CRNP, CDCES, PCPNP-BC
Meet Maureen: https://pedsendo.org/member-spotlight/app-spotlight/pes-app-spotlight-3/
Not to late to submit your CSA and RFA Grant Applications! Deadline is December 15, 2021
Please click on the links below to access the detailed instructions, requirements, and the applications.
Call for Abstracts Deadline Monday, December 13, 2021
Call for Abstract Reviewers
We invite members interested in reviewing abstracts for the 2022 Annual Meeting to submit a Reviewer Interest Form by Monday, December 6, 2021
History Tidbit:  Samuel Rahbar, MD (May 12, 1929-November 10, 2012)
Submitted by: Alan D. Rogol MD, PhD
https://pedsendo.org/historical-tidbits/samuel-rahbar-md-may-12-1929-november-10-2012-november-historical-tidbit/
PES 50th Anniversary Timeline project – Historical Fact Sneak Peek: