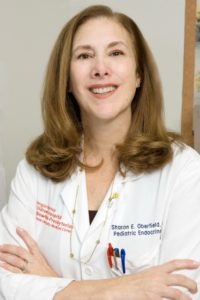 As we approach the coming New Year it is hard not to hope that in 2022 all of us will see an improvement in our day to day lives.
Indeed, this has been an unusual and difficult to comprehend year for many of us! Nonetheless, we strive for a return to a modified normal and attainment of the continued goal to deliver equitable care to all of our children.
In my first Presidential letter I spoke of initiating and expanding programs in PES to attract more medical students, residents, fellows, members and APPs to join us in on our existing and new seminars, up to date lectures and webinars. We have been more active than ever and urge you to review many of these offerings which have been recorded and archived on our website. My thanks to the impressive activities of the education committee coordinating all.
I also discussed creating a new committee to increase our relationship with the NIH to help educate our members on ongoing opportunities for research related to pediatric endocrinology. The PES/NIH Liaison Committee began our modules with a seminar in October given by Dr. Lauer that was well received and we encourage you to participate in the next 2 upcoming ones (see notice below). I thank Dr. Malozowski and all members of this committee for their time and efforts.
We wished to extend our EDI efforts and have done so with bookclubs and speakers—please refer again to our website. A special cooking class is in the works.
We encouraged evaluating the impact of COVID on our patients and The D and T committee has created guidelines for the endocrine care of our patients in the era of Covid. We are moving forward to potentially work on international guidelines with our partners overseas.
We are looking forward in the new year to continuing to collaborate with our Mission Alliance Partners and will hold a joint MAP/Board meeting in January to share our priorities and recognize areas of synergy.
I must add that we have continued to make amazing progress on organizing the 2022 meeting.  There will be multiple state of the art lectures and seminars—a couple teasers,  Rodolfo Rey, MD, PHD will speak on anti-mullerian hormone (AMH) as an international lecture, and there will an incredible symposium on "Diabetes 2021/2022."
All in all, this has been an incredible time for me, meeting and working with so many dedicated pediatric endocrinologists—even if by zoom-and I continually am in awe at the commitment and dedication of so many.
Speaking of those who will continue to give to our society in unmeasurable ways are our new elected leaders:
President-Elect: Thomas Carpenter, MD
Secretary: Erica A. Eugster, MD
Director: Selma F. Witchel, MD
Congratulations and personal kudos to all.
Unfortunately we were notified that our Match of 12.15.21 results again were not stellar. As many of you are aware this year only 52% of our programs fully filled (65 applicants for 110 slots). Congratulations to all who did well and please note our priority continues to work on ways to make a career in Ped endo more desirable and attract residents to our subspecialty.  This year we have amplified our efforts for our medical students and residents with activities of the Ped Endo Discovery Program- to be held again in Chicago- and the Student Endocrinology Exposure Development (SEED) program.  Upcoming lectures include a session on Turners and an outstanding session was recently held on Precocious Puberty.  More input is needed and we welcome sharing thoughts with our Education Committee. We have work to do!
Finally, there are a number of exciting happenings coming up in January—please see the listings below:
And—as now a tradition—I end my letter with some non-medical "food for thought."
This year the winter solstice is celebrated on December 21st right before Christmas. It is often viewed with a less than celebratory attitude—due to diminishing daylight, its occurring during the shortest day of the year and extreme weather conditions at this time.  However, in many cultures the solstice is associated with celebrations that foster belief and thankfulness in nature's bounty even though it can be marginal at the time of the winter solstice.  Thus, in most cultures, although the winter solstice has represented doubts about the very survival of individuals and populations it was also a call for resilience and belief in a brighter/sunnier future soon to come (see picture of Stonehenge).  Sounds like the last two years?
Finally to conclude many of us remember the lyricist and singer Peter Yarrow for his rendition of "Puff the Magic Dragon". I remember his song "Light One Candle" and quote his middle verse:
"Light one candle for the strength that we need
To never become our own foe
And light one candle for those who are suffering
Pain we learned so long ago
Light one candle for all we believe in
That anger not tear us apart
And light one candle to find us together
With peace as the song in our hearts
Don't let the light go out!
It's lasted so many years!"
With all wishes for a Merry Christmas, a super a rejuvenating holiday season, a great start to 2022 and a dynamite 2022- 50th Anniversary Meeting.
Sharon Oberfield, MD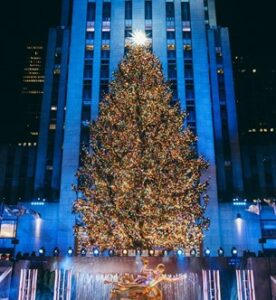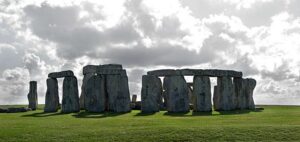 Is it time to renew your dues? PES membership is on a calendar year. Please make sure if you are due to expire, you login and renew your dues
Accessing your membership record and checking your membership status is easy! Simply visit the website and check your membership status by using your PES membership credentials and logging into this link https://pedsendo.app.neoncrm.com/login.jsp.
From here, use the menu bar on the right-hand side to select "My Membership." This will give you access to your membership record and give you the option to renew. Please also review your complete record and make sure the demographical information is filled out and current.
Renew TODAY! You will want to be current continue to enjoy PES membership benefits, like registering for the annual meeting at the member rate, being eligible to apply for various grants and awards, and participation in committees and Special interest groups.
PES Equity Diversity and Inclusion: International Day of Persons with Disabilities (December 3) and Human Rights Day (December 10). Visit the webpage to learn more: https://pedsendo.org/education-events/equity-diversity-and-inclusion-initiative/
"Doc in the Box": Call for Cases!
The 2022 PES Program Committee is excited to continue our very popular event for the in person 2022 Annual Meeting: "Doc in the Box".
As you may recall, the goal of the "Doc in the Box" is an individualized discussion of a challenging, puzzling, or complicated case with one of our PES experts. The format will be a real case presentation and a PES expert delving into the case.
This year, we are going to focus on two clinical areas that a lot of us find challenging: type 2 diabetes mellitus and gender incongruence. We plan to include aspects of equality, diversity, and inclusion in at least one of these cases.
At this time, we are soliciting cases from PES members. If you have a challenging, puzzling, or complicated case of type 2 diabetes or gender incongruence to discuss with an expert, please submit a brief summary of the case to the PES Program Planning Committee via email at info@pedsendo.org with DOC IN THE BOX as the subject line and include your questions, and your contact information by Monday, January 17, 2022.
Open Mike: Measuring Success for Pre-Doctoral Trainees: An Initial Glimpse
In their 2014 report, the Advisory Committee to the Director recommended that NIH sustain support for training of dual-degree (M.D./Ph.D.) physician scientists. As part of our ongoing efforts, we wanted to assess the success of those trainees over time. Click here for more information Measuring Success for Pre-Doctoral Trainees: An Initial Glimpse – NIH Extramural Nexus
MAP Spotlight: What's New – BioMarin
Vosoritide (BioMarin Pharmaceutical Inc.) is a biological analog of C-type natriuretic peptide (CNP), which stimulates cartilage bone growth via endochondral ossification. In achondroplasia, there is a severe disproportional short stature and failure to convert cartilage to bone caused by activating mutations in the fibroblast growth factor receptor 3 (FGFR3) gene. CNP counteracts negative growth effects of FGFR3 in the cellular signaling pathway of chondrocytes increasing their proliferation. Vosoritide, administered subcutaneously once-daily, was approved by the FDA on November 19, 2021 for the purpose of increasing linear growth in children with achondroplasia ages 5 years and up who have open epiphyses.  Vosoritide is the first therapeutic treatment for achondroplasia, the most common form of disproportionate short stature.
Prepared by Anna Ryabets-Lienhard, DO and Mitchell Geffner, MD
Plan to join us for a Panel Discussion on Pediatric Endocrinology's Evolving Role in Patient Care and learn more about how this treatment impacts the pediatric endocrine community in serving this patient population. Details and link to register below.
BioMarin is part of the PES Mission Alliance Partnership. This announcement was prepared by PES in compliance with PES guidelines to ensure objective educational content.
Online education Save the Dates!
Industry Sponsored Symposia: The Latest Advancements in Achondroplasia
Sponsored by BioMarin
January 22, 2022, 12:00pm – 1:30pm EST
A Panel Discussion on Pediatric Endocrinology's Evolving Role in Patient Care
This virtual symposium, sponsored by BioMarin Pharmaceutical Inc., will address the latest advancements in achondroplasia, the most common form of disproportionate short stature, or dwarfism. In a panel discussion, experts will review the underlying cause of achondroplasia, share key information and news that you and your practice should know, and discuss pediatric endocrinology's evolving role in the care of children with this condition.
Speakers:
Lynda Polgreen, MD, MS
Investigator, The Lundquist Institute
Associate Professor of Pediatrics,
David Geffen School of Medicine, UCLA
Los Angeles, CA
Bradley Miller, MD, PhD
Division Director, Pediatric Endocrinology
Professor of Pediatrics, University of
Minnesota Masonic Children's Hospital
Minneapolis, MN
Philippe Backeljauw
Director, Pediatric Endocrinology Fellowship Program
Director, Cincinnati Center for Pediatric and Adult Turner Syndrome Care
Clinical Director, Growth Disorders Center
Professor, University of Cincinnati Department of Pediatrics
Cincinnati, OH
Click here to register https://pages.bmrn.com/PES-symposium.html
SIG State of the Art Webinar Series Sponsored by the PES Bone and Mineral SIG
Friday, January 21, 2022 04:00 PM Eastern Time (US and Canada)
PES SIG State of the Art Series – Pediatric Endocrine Society (pedsendo.org)
Education Committee hosted Webinar: Cost-effective Care in Pediatric Endocrinology: When testing Usually Can be Avoided
presented by Paul Kaplowitz, MD, Professor Emeritus of Pediatrics at Children's National Hospital
Monday, January 24, 2022 from 4:00 – 5:00 PM ET
PES Education Committee Webinar Series – Pediatric Endocrine Society (pedsendo.org)
PES/NIH Committee Sponsored Webinar Series – Save the dates!
Save the date! Please mark your calendars and plan to participate in these informative Webinars.  The topics to be covered aim to demystify the NIH operations and encourage our new generation of pediatric endocrinologists to seek extramural funding and identify NIH staff that provide guidance in these processes.
Session 1: January 25th, 2022- 7PM-8PM
Saul Malozowski, MD, PhD, MBS: "NIH 101"
Lisa Spain, PhD: "Training and Career Development Overview"
Session 2: March 22nd, 2022- 7PM-8PM
Barbara Linder, MD, PhD: "The role of the Program Director"
John Connaughton, PhD: "The NIH and Peer Review of Grant Applications."
Click here for more information and to register:  National Institutes of Health (NIH) Lecture Series – Pediatric Endocrine Society (pedsendo.org)
New Meds and Tech from the D&T Committee: New Glucagon Preparation: Zegalogue
FDA approval for Zegalogue (dasiglucagon) marks the third FDA-approved, ready-to-use, stable glucagon preparation since 2019 that does not require reconstitution. Zegalogue 0.6 mg/0.6 mL autoinjector or pre-filled syringe was approved in 2021 for use in adults and children age 6 years and older with diabetes, indicated for treatment of severe hypoglycemia.
Dasiglucagon 0.6 mg performed similarly to reconstituted glucagon 1 mg with 99% and 95% plasma glucose recovery within 15 minutes, respectively, in a randomized, double-blind study of adults with type 1 diabetes. It was also studied in pediatric patients with diabetes ages 6-17 years in a randomized placebo-controlled trial. Mean time to plasma glucose recovery was 10 minutes, which is similar to the reconstituted glucagon formulation. Overall, it was found to be safe and effective for treatment of severe hypoglycemia in children with diabetes who are at least 6 years of age.
The evolution of glucagon formulations to include ready-to-use medications promotes safe, effective, simplified, and rapid intervention for all caregivers during a hypoglycemic emergency. Stability at room temperature also allows for use and storage across multiple environments. This may also allow for evolving indications beyond emergency use, such as development of dual‐hormone artificial pancreas systems and treatment of children with congenital hyperinsulinism.
Click here to learn more: New Ready-to-Use Glucagon Preparation: Zegalogue – Pediatric Endocrine Society (pedsendo.org)
Fellow Spotlight – Gajanthan Muthuvel, MD, Cincinnati Children's Hospital
Meet Gajanthan https://pedsendo.org/member-spotlight/fellow-spotlight/gajanthan-muthuvel-md-december-fellow-spotlight/
APP Member Spotlight – Diana Mysliwiec, PA-C
Meet Diana https://pedsendo.org/member-spotlight/app-spotlight/diana-mysliwiec-pa-c-december-app-spotlight/
New Education Series Available for Fellows and Endocrinologists on Accurately Testing & Reading Hormone Assays
The PES is pleased to announce a four-part educational series on Accurate Hormone Testing developed in collaboration with the Endocrine Society and the Partnership for the Accurate Testing of Hormones is available free of charge to fellows and endocrinologists at: https://education.endocrine.org/URL/AccurateHormoneTesting.
The program is designed to educate fellows, early career providers, laboratorians, and endocrinologists on the importance of accurately testing and reading hormone assays. Each of the four modules includes a didactic lecture, examples, and case-based questions to test your knowledge.
Module 1 led by Alvin M. Matsumoto, MD provides a general overview of hormone testing and focuses on the importance of hormone measurements and assay standardization.
Module 2 focuses on hormone types and characteristics of an ideal assay and features Christina Wang, MD and Frank Stancyzk, PhD.
Module 3 presented by Kyle Lund, PhD and Nanette Santoro, MD focuses on methods used to measure hormones and validation/judging the quality of an assay.
Module 4 explores factors affecting the interpretation of hormone concentrations and is presented by John Fuqua, MD.
Throughout the series, participants will learn how to:
understand the variability of hormone measurements and the importance of accurate, comparable, and reliable measurements;
utilize hormone measurements to diagnose patients;
apply common methodologies for standardization; and
synthesize the effect of standardization on testing and the impact that varying reference ranges and guidelines have on testing.
Upon completion, participants are eligible to claim 1.0 AMA PRA Category 1 Credits™ for each module.

Save the Date! Envision Module LIVE – April 27th, 8:00-4:30 at PES Annual Meeting in Chicago, IL
Early Bird Registration opens January 3rd!  Save the date and be on the lookout for the link to register.
History Tidbit: Israel S. Kleiner (April 8, 1885-June 15, 1966)
Submitted by Alan D. Rogol, MD, Ph.D
https://pedsendo.org/historical-tidbits/israel-s-kleiner-april-8-1885-june-15-1966-december-historical-tidbit/
PES 50th Anniversary Timeline project – Historical Fact Sneak Peek:
https://pedsendo.org/education-events/pes-50th-anniversary/