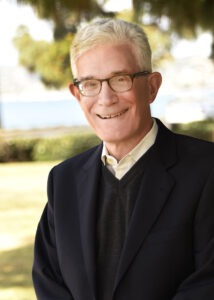 Dear PES members and friends,
Together with the Board of Directors, I have just been scoping out the venue for next year's meeting in Chicago and couldn't be more excited about the setting.  We will be in a very attractive area of the city near Navy Pier. There is a host of attractions and stunning views of the "Second City". The hotel has a very hospitable feel with an array of meeting rooms, ample poster space and areas for congregation. The escalator-connected floor levels directly overlook the Chicago River. Overall, it is comfortable, yet provides the interactive atmosphere ideal for our purposes. This meeting will certainly be a "deal you can't refuse" – this preview left us all anticipating a great follow up to the well-received inaugural independent meeting last year in San Diego.
This month I want to highlight the Drugs and Therapeutics Committee, a very dedicated group that keeps us abreast of numerous issues related to drug safety and availability as well as novel therapies. Recently the committee has provided such updates as the recent shortages of calcitriol and calcium carbonate and are working with us to search for solutions to the growth hormone shortage issues.  They have informed us of recent developments in diabetes technology. Current projects include preparation of statements regarding considerations for implementation of teplizumab (for delay in onset of type 1 diabetes), and a consensus statement on the iodine contrast exposure in infants and the risks of hypothyroidism. Their efforts are coordinated by co-chairs: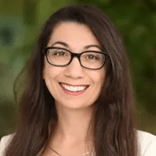 Anna Ryabets-Lienhard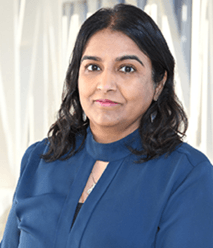 Sowmya Krishnan
We also wish to recognize Ryan Miller for his recent productive stint as chair of the committee.
Sincerely,

Tom Carpenter, MD
---
Online Education
DSD SIG state of the Art: Partial Androgen Insensitivity Syndrome (PAIS) – Commonly
Suspected and Rarely Encountered
hosted by the Differences of Sex Development SIG
Thursday, October 19, 2023
4:00 PM EST
Brief Description
PAIS is a very rare condition, and each pediatric endocrinologist will probably not see more than a handful of cases in their local practice. However, the condition typifies the challenges that are encountered in the diagnosis and long-term management of conditions that affect sex development. This talk will focus on PAIS and cover several aspects of its management across the patient journey from infancy to adulthood.
Learning Objectives
1. To review presentation of PAIS across the ages
2. Reaching a diagnosis of PAIS
3. Managing PAIS in adolescence
Speaker
Professor S. Faisal Ahmed
Developmental Endocrinology Research Group,
University of Glasgow,
Royal Hospital for Sick Children,
Glasgow, G51 4TF,
Scotland, United Kingdom
Industry Sponsored Symposium: Amryt – The Clinical Approach to the Child with Lipodystrophy: The Importance of Timely Diagnosis and Intervention
Monday, October 30, 2023
7:00 PM EST
Sponsored by Amryt Pharma
Description:
The expert panel will present data detailing the diagnosis and management of pediatric lipodystrophy patients.
Moderator:
Dr. Ambika Ashraf

Faculty:
Dr. Giovani Ceccarini, Dr. Nivedita Patni, Dr. Rebecca Brown
Learning Objectives:
• Understand the role of adipose tissue and leptin in normal physiology.
• Discuss the clinical presentation of lipodystrophy in pediatrics.
• Understand the importance of timely diagnosis and treatment in the pediatric population.
Industry Sponsored Symposium: Evaluating the treatment burden associated with pediatric

GHD: The past, present and future. Save the Date.
Available on October 20, 2023, 5:00pm – 6:00 pm EST.
Sponsored by Pfizer
Description: Previously published literature has shown that growth hormone deficiency (GHD) and daily growth hormone treatment (dGH) are associated with disease and treatment burden for patients with pediatric GHD (pGHD), which can affect adherence to dGH treatment and affect patient outcomes. This non-CME pre-recorded webinar, sponsored by Pfizer Pharmaceutical Inc., brings two nationally recognized pediatric endocrinologists together to review the challenges children face regarding treatment and disease burden associated with dGH. They will explore patient preferences regarding GH treatment and data for once-weekly GH treatment as well as clinical characteristics which indicate once-weekly GH treatment may be an appropriate choice for patients with pGHD.
By the end of this session, viewers should be able to:
Reflect on the disease and treatment burden associated with pediatric GHD
Discuss recent developments in once weekly treatment options, including evaluation of Phase 3 somatrogon data
Characterize current knowledge and gaps to guide selection of once weekly treatment for patients in clinical practice
Speakers:
Andrew Dauber, M.D., M.M.Sc.
Chief of endocrinology at Children's National Hospital
Program Director, Endocrinology Fellowship
Washington DC
Aristides K. Maniatis, MD
Pediatric Endocrinology
Founder Rocky Mountain Pediatric Endocrinology
Centennial, CO
Coming Soon: 2024 Spring Retreat Application!
2024 PES Spring Retreat will be May 5-7, 2024, at the Sheraton Grand Hotel in Chicago, IL. Keep your eye out for more information!
Neuroendocrine Symposium at the Children's Hospital of Philadelphia
Save the date: Friday November 3, 2023
Dr. Craig Alter is leading what promises to be an excellent clinical Neuroendocrine one-day CME conference on Friday November 3. Topics will include workup and management of children with diabetes insipidus, new approaches to treating children with a craniopharyngioma, update on Cushings Disease (from the adult Penn Endocrinologists), and more. He promises an entertaining Hollywood ending. The conference may be in person or remote but will be live and not available by recording. You can contact Dr. Alter with questions. Click here for more information and to register:
Now accepting applications for the 2024 PES International Scholar Award!
PES International Scholar Award for 2024
APPLICATION DEADLINE December 31, 2023
1. Central America and The Caribbean
2. International
Do you know a young pediatrician or pediatric endocrinologist in a resource limited country who would like to gain experience or specific skills in your clinic or lab? Are you interested in hosting such a person at your institution?
The PES is now accepting applications for the PES International Scholar Award. PES will award two (2) scholarships: one for the applicants from Central America and Caribbean and the other for the applicants from the rest of the world.
The award is designed to allow for pediatric colleagues interested in endocrinology from foreign countries to visit and work in the clinics and laboratories of PES members and to attend the PES annual meeting, with a particular goal of helping younger colleagues and individuals from countries with disadvantaged economies.
For additional details and information on the award please visit PES site:
The deadline for applications is December 31, 2023, for 2024 awards for the applicant to be in North America in the spring of 2024.
Call for Papers in Hormone Research in Paediatrics
Global Challenges in Paediatric Endocrinology
Hormone Research in Paediatrics, with an Impact Factor of 3.2 and a CiteScore of 5.6, is edited by Stefano Cianfarani (University of Rome Tor Vergata, Rome, Italy) and is the official journal of the European Society for Paediatric Endocrinology (ESPE), the Pediatric Endocrine Society (PES) and the Sociedade Latinoamericana de Endocrinologia Pediátrica (SLEP). The journal aims to improve the care of children with endocrine disorders by promoting basic and clinical knowledge.
We welcome researchers to submit reviews, systematic reviews, brief reports, and research articles to a Special Collection on Global Challenges in Paediatric Endocrinology with a submission deadline of November 1, 2023.
Fellow Spotlight: Ana Menendez, M.D.
Meet Ana: September Fellow Spotlight – Ana Menendez, MD – Pediatric Endocrine Society (pedsendo.org)
EDI Spotlight: October is Health Literacy Month
Health Literacy Month has been observed every October. Author Helen Osborne established the month in 1999 as a tool to increase access to healthcare information. The overarching goal is to raise awareness about the importance of health literacy and promote better understanding of health information among individuals and communities. The Institute for Healthcare Advancement, National Institute of Health, and U.S. Department of Health and Human Services all provide extensive resources and training in health literacy.
Learn more: https://pedsendo.org/education-events/equity-diversity-and-inclusion-initiative/
Historical Tidbit: Paracelsus (1493-1541). A Man for All Seasons
Submitted by Alan D. Rogol, M.D., Ph.D.
Historical Tidbit: Paracelsus (1493-1541). A Man for All Seasons – Pediatric Endocrine Society (pedsendo.org)