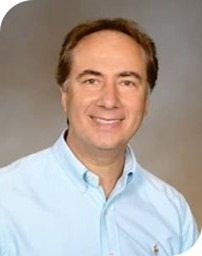 Hello to my Pedi Endo family members. I hope you are enjoying the transition to colorful leaves depending on where you live. Thank you to all those who filled the Strategic Planning survey the results of which we will use when the in-person discussion will take place on December 1. (I will share the results in person at the annual meeting).
I want to thank all the PES Committees and SIGs who are at hard work. This society is truly a group effort by so many. If you have an interest in joining one of these, new energy, commitment, and creativity are welcome. You can see the list on the website or by clicking PES Committees – Pediatric Endocrine Society (pedsendo.org).
I want to inform you of the recent passing of George Degnon, the founder of Degnon Associates, the Association Management company that has been managing the Society's Day to day operations since 2006. When I first joined the Board as a Director about 10 years ago, I was grateful to meet George Degnon. George was not only smart and experienced in working with our society and several others, but he served as a great coach on "how to be an effective member on a leadership board". He has built a team which has supported our society for the last 16 years. While he is no longer with us, his commitment, integrity, and experience continue with the help of Maureen Thompson, Jessica Widing, Laura Degnon and others. Read more about his career and contributions to promote health and well-being of children and public health. George K. Degnon: August 2, 1940 – October 9, 2022 – Pediatric Endocrine Society (pedsendo.org)
Scary Cases to Lyte up your October
1) A case of severe hypoglycemia. A 44-year-old woman with glaucoma was getting set for surgical exploration of her pancreas in search of an insulinoma. She had recurrent episodes of severe hypoglycemia with markedly elevated insulin levels. C peptide was elevated. Her only medication was Diamox (acetazolamide). She had no other medications at her disposal. What was the cause of the hypoglycemia? (Practice Boards question: insulinoma versus overdose of an insulin secretagogue). It was discovered that instead of Diamox, the pill bottle contained chlorpropamide, a first-generation sulfonylurea. Four other similar cases were discovered. My follow-up questions:
Why would chlorpropamide be substituted for Diamox at least five times in similar patients?
Why didn't these patients notice the swap?
2) And now the answers. Chlorpropamide had the brand name "Diabinese". Pharmacies alphabetized their medications. Thus, Diabinese and Diamox were next to each other. Both came in little white scored tablets at the time. The reason that these patients did not notice the swap was that they had poor eyesight (remember, glaucoma). (NEJM Aug, 1990).
3) And finally, what electrolyte abnormalities could one have from acetazolamide? (I will be asking this as part of the game show at the PES Annual Meeting in San Diego).
Sincerely,

Craig A. Alter, MD
---
IMPE Fellow's School Announcement
The Global Fellows Program in Pediatric Endocrinology will be held March 1-4 in Buenos Aires, Argentina, just prior to the 2023 International Meeting of Pediatric Endocrinology (IMPE) in Buenos Aires, Argentina. The Global Fellows Program includes fellow participants and faculty from the sister Pediatric Endocrine Societies that participate in IMPE. PES invites fellows in their third year of training at the time of the Program to apply. Applicants who have previously attended the PES Fellows Retreat may apply, but priority will be given to qualified candidates who have not previously attended a Fellows Retreat. There will be no registration fee for the Fellows Program and accommodations, meals, transportation to and from the venue to airport/IMPE will be provided by the course organizers. PES Fellows accepted to the program will have their travel covered by PES. The announcement with application details and deadline dates will be posted on the IMPE website in early November https://www.impe2023.org/
An invitation from the International Planning Committee
Be part of the 11th International Meeting of Pediatric Endocrinology (IMPE) Meeting! Join us in Buenos Aires on 4-7 March 2023 to reconnect with colleagues from around the world.
Registration is now open! Be sure to book your place before 12 January 2023 to save on the cost of your attendance by making the most of the Early Bird rates.
Submit an abstract to make your work accessible to thousands of clinicians and researchers working in paediatric endocrinology. This will give you the opportunity to get useful feedback, helping you to progress your work, and boost your networking and presentation skills.
Deadline: Monday, 7 November 2022 (23:59 BST)
We are looking forward to seeing you all in Buenos Aires.
PedsENDO365 – Calling All Fellows!
PedsENDO365 Fellows Initiative provides pediatric endocrine fellows an opportunity to enhance clinical concepts, skills in clinical decision making, career development, quality improvement, and leadership. These sessions will foster building of a learning community for fellows in an environment of innovation, collaboration, and discovery with guidance from expert faculty facilitators.
Title: Career Development Part 1: SMART Goals for a Happy Professional Journey
Date: Friday, November 11 / 4:00 – 5:00 PM ET
Speakers: Dr. Anshu Gupta, Dr. Amy Levenson, Dr. Jennifer Barker, Dr. Patricia Vuguin, Dr. Seema Kumar
By end of this webinar, participants will have:
Conducted an inventory of their Values, Interests and Skills and available career paths.
Assessed whether their interests and skills align with their values.
Drafted a short term (1- year) and a long-term (5- year) career goal.
Created I- SMART (Important, Specific, Measurable, Accountable, Realistic, Time-limited) learning goals aligned with their career goals
Key Concepts: Importance of values, interests and skills and their alignment in successful career planning. Impact of life changes on value priorities.
SEED: Webinar for all interested Medical Students!
SEED is a novel interactive session series that aims to enhance clinical learning for medical students and increase their exposure to pediatric endocrinology. For more information on this initiative, please visit the SEED page on our website.
Title: Approach to Short Stature
Date: Friday, November 4 / 4:00 – 5:00 PM ET
Presenter: Youn Hee Jee, MD, Staff Clinician, NICHD, National Institutes of Health
Description: Approximately 3% of children have linear growth disorders, presenting with either short or tall stature. During this SEED session, Dr. Jee will present an introduction to how to approach childhood linear growth disorders focusing on short stature.
Written Patient Education Materials – Hindi Translators Needed!
The Written Patient Education Materials subcommittee is looking for PES members that would be able to translate our English patient materials into Hindi. These patient fact sheets cover a broad range of topics such as growth, thyroid, puberty, diabetes, adrenal, PCOS, and vitamin D. If you are interested in being a Hindi translator, please contact info@pedsendo.org.
The Harvard Medical School and Massachusetts General Hospital Clinical Endocrinology 2022
The Harvard Medical School and Massachusetts General Hospital will host the Clinical Endocrinology 2022 from March 25 to March 29, 2023. The course will be fully virtual and is now open for registration.
The objective of this course is to provide an update for endocrinologists and to allow internists and other health care providers to be comfortable with clinical problems in endocrinology. We will present our approach to such common problems as Type 1 and Type 2 diabetes, pituitary tumors, hypercholesterolemia, osteoporosis, menopause, thyroid abnormalities, reproductive dysfunction, as well as a broad spectrum of other clinical problems in endocrinology. The faculty is carefully selected its teaching ability, clinical expertise, and knowledge of the most recent advances in endocrinology. Each day is organized around one of the major topics to be covered: pituitary disease on Saturday; diabetes, obesity, and lipids on Sunday; thyroid disease on Monday; reproductive and adrenal disorders on Tuesday; and calcium and bone disorders on Wednesday. Special emphasis is given to the case study method in evening problem sessions on Sunday, Monday, and Tuesday. A comprehensive syllabus is provided.
This update in Endocrinology has been offered for nearly 50 years by the staff of the Endocrine Division of Massachusetts General Hospital with selected guest speakers from around the country. Attendees have participated from over 48 US states and territories, and over 60 other countries. The virtual, livestream format enhances access to the course for international health care providers. Course participants are asked to fill out an extensive evaluation form that covers all aspects of the course.
The link to the course website for more information and to register is: https://endocrinology.hmscme.com/schedule
Save the Date! PES Board Review Course: May 2-4, 2023, San Diego, CA
PES offers a live Board Review Course every two years by the Pediatric Endocrine Society to provide targeted preparation for the Pediatric Endocrinology Boards and the Pediatric Endocrinology Recertification Exam. It is also an intensive review of Pediatric Endocrinology for Pediatricians and Adult Endocrinologists. The next live course will be May 2-4, 2023, at the same venue as our annual meeting May 5-8, 2023 in San Diego, CA. Registration opens November 7, 2022!
Fellows Spring Retreat Applications Now OPEN!
The Spring Retreat targets Pediatric Endocrine Society (PES) members in their first or second year of Pediatric Endocrinology fellowship training. The Retreat is held annually in association with the PES Annual Meeting. The 2023 Retreat will take place May 8-10, 2023, in San Diego, CA, following the Annual Meeting. The goals of the Spring Retreat are to develop and practice critical thinking skills in clinical Pediatric Endocrinology, learn about different career trajectories within the field, and network with other fellows and faculty. Fellows will prepare and present cases to an audience of peers and faculty.
PATH Accurate Hormone Testing Series
The PATH Accurate Hormone Testing Series, a 4-part online course designed to educate fellows and endocrinologists on the importance of, and methods to ensure, accurate hormone testing, continues to be received and seen as a valuable educational resource. Each module is eligible for 1.5 AMA PRA Category 1 Credits and is available at no charge as part of the Endocrine Society's Fellows Training Series and the Society's public online education course catalogue.
Additional details about the series, including learning objectives and registration are available at: https://education.endocrine.org/URL/AccurateHormoneTesting
NOW ACCEPTING NOMINATIONS FOR 2023 AWARDS & LECTURES
Deadline: December 14, 2022 @ 5:00 PM ET
Robert M. Blizzard, MD, Lectureship
*Please note all nominations must be submitted through the online portal (link below)
EDI Spotlight
November is recognized as American Indian and Alaskan Native (AIAN) Heritage Month (AIAN) as well as National Diabetes Month. The American Indian and Alaskan Native contributions to our country are celebrated this month with the goal of learning the history of these people and recognizing the richness their diversity brings to the American culture. Learn more here: Equity, Diversity and Inclusion Initiative – Pediatric Endocrine Society (pedsendo.org)
Historical Tidbit: Graves' Disease….. or is it?
Submitted by Evan Graber, DO
Historical Tidbit: Graves' disease….or is it? – Pediatric Endocrine Society (pedsendo.org)
APP Spotlight: Erica Cordell, MSN, CRNP
Meet Erica:
https://pedsendo.org/member-spotlight/app-spotlight/october-app-spotlight-erica-cordell-msn-crnp/
Fellow Spotlight: Julia Crowley, MD
Meet Julie:
October Fellow Spotlight – Julia Crowley, MD – Pediatric Endocrine Society (pedsendo.org)
Data on Number of Research Project Grants per Principal Investigator
By Mike Lauer
Earlier this year, we posted a blog about inequalities in Research Project Grant (RPG) support for extramural principal investigators (PIs). Many comments to that post requested data on time-related trends of number of RPGs supporting individual PIs. Data on Number of Research Project Grants per Principal Investigator – NIH Extramural Nexus
Center for Scientific Review 2022-2027 Strategic Plan
By Noni Byrnes
The Center for Scientific Review (CSR) announce the release of the CSR 2022-2027 Strategic Plan. CSR is entrusted with most of the peer review that enables NIH to support a broad range of biomedical research. Our primary goal, to ensure that peer review identifies the strongest, most promising science, depends upon an evaluation process that is fair, independent, expert, timely and free from inappropriate influences.
Center for Scientific Review 2022-2027 Strategic Plan – NIH Extramural Nexus
---