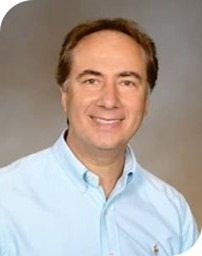 Dear Friends,
As we spring forward towards the PES Annual Meeting, many of us in Canada and the United States moved the clocks ahead.  In the United States, only Arizona and Hawaii avoid changing the clocks as well as various areas in Canada.  The rest of the world does not realize how this affects our 8 am cortisol studies. 
Speaking of the rest of the world, the 11th International Meeting of Pediatric Endocrinology was not only educational, but included over 1600 attendees from many other countries.  The next international meeting will be in 2027 in…….Japan!! 
In celebrating the international nature of our field, I present two cases where communication, or rather, mis-communication)….enabled the case to newsletter-worthy.
Case 1:  A Nod for our Albanian families
Parents bring in their 6-year-old girl for evaluation.  An Albanian interpreter was present, but relaxed as the parents seemed to speak and understand some English. There was no chief complaint listed but the endocrinologist noted that she was tall.  She asked the parents if they were in because of a concern about puberty and they nodded no.  After a few questions, the endocrinologist asked if she was having vomiting and they signaled yes.  Weight loss?  Again, they nodded yes.  The review of systems was on full alert. The endocrinologist appreciated no overt hyperpigmentation but asked if they thought their child skin was darker than usual. They responded that yes, they felt she was darker.  Then, the endocrinologist started thinking adrenal insufficiency and expanded the differential diagnosis to possible polyglandular failure. The endocrinologist asked if there is a family history of low calcium and to her surprise, they signaled yes. Now the case was making more sense, possible familial autoimmune polyglandular failure but she wanted to exclude other forms of adrenal insufficiency.  She asked if there was recent tuberculosis exposure and they family nodded yes.  (Shouldn't she have been wearing a mask (pre-COVID))?  But then, out of the relaxed position in the chair, the interpreter jumped up and said, "Oh, I forgot to tell you.  In Albania, when they nod up and down, it means "no" and side to side, "yes".  The doctor had to restart. They were in for a concern of early puberty, no weight loss, no vomiting, no calcium issues. 
Case 2:  U-nitwit
A two-year-old with new onset diabetes mellitus was ordered to received 

short-acting insulin. Ten units were given, as opposed to the 1 unit desired.  Beware as "U" looks like a zero.  In a nearby room, another patient was written for calcium 50 mg/kg/day. The child is on TUMS (Calcium Carbonate) and the dose was calculated from the weight of TUMS.  However, it should have been made clear that this was elemental calcium which represents 40% of the calcium carbonate.  (The chemistry of calcium carbonate is kind, as CaCO3's molecular weight is 40+12+(16×3) = 100 g/mol showing what calcium is indeed 40%).
Sincerely,

Craig A. Alter, MD
---
New Meds and Tech from the PES Drugs and Therapeutics Committee
Dexcom G7
In December 2022, the Dexcom G7 continuous glucose monitor system was cleared by the FDA for use in people age 2 and older with all diabetes mellitus types. Read more: https://pedsendo.org/new-meds-and-tech/new-meds-and-tech-from-the-pes-drugs-and-therapeutics-committee-dexcom-g7/
Wegovy®
Wegovy® (semaglutide) once weekly injection is a glucagon-like peptide 1 receptor agonist (GLP1-RA) approved by the FDA in June, 2021 for weight management in adults. Wegovy was approved in December, 2022 for children aged 12 and up with a BMI at the 95th% or above. This approval directly preceded the release of the first comprehensive guidelines on the evaluation and treatment of childhood obesity by the American Academy of Pediatrics (AAP). Read more: https://pedsendo.org/new-meds-and-tech/new-drugs-and-therapeutics-update-wegovy/
General updates: https://pedsendo.org/new-meds-and-tech/brief-updates-from-pes-dt-committee/
Travel Grant Application is Open: Deadline March 31, 2023
PES is pleased to offer Fellows presenting at the PES Annual Meeting the opportunity to win Travel Grants.
Eligible applicants fall under the following categories:
• Applicants are eligible if they are a fellow in April 2023 and if they are PES member at the time they apply.
• They have had an abstract accepted for oral or poster presentation at PES.
• They have no other external source of travel funding.
• Applicants meeting these criteria will be entered into a random drawing (number of grants and the amount TBD)
Successful applicants will be notified of award after the abstract selections have been communicated.
Have a Special Interest and want to network with colleagues? Think about joining a Special Interest Group- We have 12 for you to choose from!
Click here for a list/details for each of them: Special Interest Groups – Pediatric Endocrine Society (pedsendo.org). and click here to sign up: https://pedsendo.org/join-a-sig/
Online Education
Industry Sponsored Symposia: Save the Date!
Raising awareness and addressing challenges to suboptimal adherence to daily growth hormone therapy in children: Pediatric Endocrinologists perspective on adherence and ways to mitigate.
Sponsored by Pfizer Pharmaceutical Inc.
Available on April 27, 2023, 5:00pm – 6:00 pm EST
Description: This pre-recorded webinar, sponsored by Pfizer Pharmaceutical Inc., will address the challenges children face in regard to adherence to daily growth hormone therapy and potential strategies to enhance adherence to therapy from two nationally recognized pediatric endocrinologists. Previously published literature has shown there is a correlation between suboptimal adherence to growth hormone therapy and decreased height outcomes. During our presentation we will explore the data behind suboptimal adherence to daily growth hormone therapy and its effect on height. We will also explore strategies providers and caregivers can attempt to help raise adherence to therapy to help children reach their height potential.
Speakers:
Mitchell Geffner, MD, Children's Hospital Los Angeles, Los Angeles, CA
Joel Steelman, MD, Cook Children's Endocrinology, Fort Worth, TX
---
Lipid SIG: State of the Art Webinar – Save the Date!
Lipid Disorders – What Should a Pediatrician Know
Date/Time: April 14, 2023 @ 4:00 PM EST
Register here: Lipid SIG: State of the Art Webinar – Pediatric Endocrine Society (pedsendo.org)
Visit our PES 2023 Annual Meeting Web page for up to the Minute Information
PES 2023 Annual Meeting – Pediatric Endocrine Society (pedsendo.org)
EDI Spotlight
April is Black Women's History Month. One of many influential Black women physicians is Dr. Joycelyn Elders, the first Black Surgeon General of the US (and only the second woman in this role, which she held from 1993-1994). Did you know she was also the first person in Arkansas to become board certified in pediatric endocrinology in 1978? (This was the year the pediatric endocrine boards were established.)
April is also National Mathematics Awareness Month. About 30% of adults in the US have "low numeracy," meaning insufficient math skills to perform tasks like multiplication, division, or multi-step calculations – say, for example, adding up the carbohydrate counts of the food in a meal, then dividing by the insulin-to-carb ratio (ICR).
Click here to learn more: Equity, Diversity and Inclusion Initiative – Pediatric Endocrine Society (pedsendo.org)
Fellow Spotlight: Annie Gladding
Meet Annie: March Fellow Spotlight – Annie Gladding – Pediatric Endocrine Society (pedsendo.org)
APP Spotlight: Kim Clash, CPNP
Meet Kim: March APP Spotlight – Kim Clash, CPNP – Pediatric Endocrine Society (pedsendo.org)
Historical Tidbit: Philip Showalter Hench, MD (February 28, 1896-March 30, 1965)
Submitted by Alan D. Rogol, MD, PhD
Historical Tidbit: Philip Showalter Hench, MD (February 28, 1896-March 30, 1965) – Pediatric Endocrine Society (pedsendo.org)
From the NIH: FY 2022 By the Numbers: Extramural Grant Investments in Research
By Mike Lauer
Today we present our annual snapshot of NIH grant funding and success rate data for fiscal year (FY) 2022 enacted appropriations.
FY 2022 By the Numbers: Extramural Grant Investments in Research – NIH Extramural Nexus
Request From the NIH: URGE CONGRESS TO INCREASE FUNDING FOR NIH IN 2024
Congress is starting to determine funding for the National Institutes of Health (NIH) in fiscal year (FY) 2024. This will affect all researchers who receive grant funding from the NIH.
There is a lot of pressure coming from certain groups within Congress to cut funding significantly for all programs, including the NIH. This is why we need all NIH-funded endocrine researchers to help us prevent funding cuts and advocate for increased funding.
Help us prevent funding cuts and advocate for increased funding
The Endocrine Society is urging Congress to provide $51 billion for the NIH base budget, which is a 7.3% increase over FY 2023. Our number reflects a 2.3% increase to account for biomedical inflation plus a 5% increase in real growth. To ensure increased funding for the NIH, it is critical that your representatives and senators hear from you about this issue.
Please enter your personal contact information (not your institution address) to identify your correct members of Congress.
After selecting "Next" you will be shown a template letter that we created. We encourage you to personalize the letter to share the importance of NIH funding and how it affects your research. However, you may also send the letter as written.
If you work at a state university and are not sure if you can participate, please check with your institution's federal relations office.