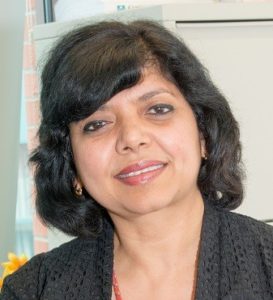 Dear Colleagues,
I trust you are all now vaccinated and doing well.
The Program Committee, Board and Management have exciting tidings for you, namely the opening of registration for the 2021 Annual Meeting.  If you missed the notification on Friday, February 19th, please see the link below to register.  For those who deferred conference registration from the 2020 Annual Meeting, you will receive an e-mail with specific registration instructions. The annual program is now available on the PES website, and includes stellar plenaries, including international plenaries and a plenary hosted by our EDI taskforce, state-of-the-art symposia, Meet the Professor and Year in Review sessions, exciting new science presented at our oral abstract and poster sessions, and offerings from our Mission Alliance Partners. The meeting includes Yoga sessions, as well as social events such as 'PES got Talent' and networking sessions. While we will miss the excitement and energy of our in-person meetings, advantages of a virtual meeting include the ease and lesser expense of attendance, and the ability to attend concurrent sessions because recordings will be available free of charge to registrants even after the meeting.  Q&A will occur real-time and you will have the opportunity to interact with speakers at the end of any session. I look forward to record registration for this very first standalone meeting of the PES and thank you in advance for your participation.  To register for the conference, please click  HERE
Please note that the 11th IMPE meeting at Buenos Aires has been moved from September 2021 to March 2022 because of the pandemic.
Our Committees have done a terrific job as always with their respective charges, and today we are announcing our 'Volunteer of the Year' awards. While the recipients are typically chosen by the Committee Chair for their contributions to the work of the respective Committee, this year, the Board has also decided to recognize the Chairs of the History and Website Committees for their dedication to special projects this year, specifically the history timeline in preparation of our 50th anniversary (2022) and the launch of the new website respectively. Congratulations to all the winners!! The PES is what it is because of all you do. Thank you!
Along this theme, we have established new Laureate Awards this year, including a Clinician Award, Educator Award, Senior Investigator Award and Junior Investigator Award. Do take a little bit of time to nominate deserving colleagues for these awards. This is a tribute to their hard work and their many contributions over the years, as well as their mentorship of our faculty and fellows and dedication to the field of pediatric endocrinology.
The Equity-Diversity-Inclusion taskforce had a lovely Book Club meeting last month and discussed the fascinating book, The Vanishing Half, by Brit Bennett, a complex and riveting story of twins who chose very different paths in life and where this took them. The discussion centered around their choices, what motivated their choices and whether there were any regrets around these choices. Many thanks to Reema Habiby, who did a terrific job leading the discussion. The taskforce has picked a second book now for the next Book Club meeting, Just Mercy: A Story of Justice and Redemption, by Bryan Stevenson. If you have the time, I encourage you to read the book and join the discussion, planned for a few months from now.
For those of you who did not match your fellow positions, or had a matched candidate withdraw after the match, we are offering you the opportunity to advertise these positions on the PES website. Please see below for details. Also, the Adrenal SIG is looking for new members, so if you have a special interest in adrenal disorders, please consider joining this SIG that is led by Nidhi Gupta.
Do review other announcements that follow this letter, including the Fellow Spotlight featuring Ryan Dyess from the University of Louisville School of Medicine, the next industry sponsored symposium (about growth hormone deficiency following traumatic brain injury), information from the D&T Committee regarding the MiniMedTM 770G System, the next module of the PES Leadership Advantage series, an SPR K Grant Writing Course and our monthly history tidbit.
Looking forward to March and the advent of spring. For our colleagues in Texas, I hope you are recovering from the aftermath of the snowstorm. The issues around loss of power, water shortage and the cold freeze were unprecedented, and my heart goes out to all who were impacted. Hopefully, things will be back to normal soon.
Take care all,

Madhu Misra
Reoccurring columns and additional news:
REGISTRATION for the 2021 Virtual Annual Meeting IS OPEN!!
We are so pleased to announce that the Registration Portal is now open for you to join us for the 2021 PES Virtual Annual Meeting on April 30 – May 3, 2021! To register for the conference, please click HERE.
Please note: If you deferred your conference registration from the 2020 Annual Meeting, please watch your email for a special message containing specific instructions for you to register.
Congratulations to our Volunteers of the Year!
The "Volunteer of the Year" award recipients are chosen annually by committee leadership to recognize exemplary volunteer efforts of our committee members. This year, the board would like to recognize the chairs of the History and Website Committees for their dedication on special projects this year, specifically the history timeline in preparation of our 50th anniversary (2022) and the launch of the new website respectively.
Public Policy Committee – Henry Rodrigues
MOC Committee – Shipra Bansal
D&T Committee – Amit Lahoti
Training Committee – Amy Levenson
Education Committee – Jennifer Barker
Practice Management Committee – Sunil Nayak
Program Committee – Lauren Wood Heickman
Research Affairs Committee – Radhika Muzumdar
History Committee – Alan Rogol
Website Committee – Katerina Constantacos
Save the dates! INSPIRE: The next module in the PES Leadership Advantage series will be held virtually.
Save the dates: May 21, June 4, June 11 from 2:00pm – 4:30pm EST. Registration coming soon!
Fellowship Vacancies
Looking for an open fellowship position? Check out the vacancies shared by program directors.
https://pedsendo.org/category/fellowship-posting/
New Meds and Tech from the D&T Committee: The MimiMedTM 770G System
Prepared by: Molly Regelmann, MD and Anna Ryabets-Lienhard, DO
On August 31, 2020, the FDA approved the MiniMedTM 770G System from Medtronic for patients with type 1 diabetes mellitus ages 2 – 6 years. This is the first and only closed-loop system approved for this age group. The system includes SmartGuardTM auto mode, which uses the same closed-loop algorithm as the 670G system, including the GuardianTM link 3 sensor. In contrast to 670G, the 770G system uses the Accu-Chek® Guide Link meter. In addition, it features Bluetooth® connectivity allowing remote monitoring for parents, caregivers, and providers via MiniMedTM Mobile and CarelinkTM applications, with capability for future software upgrades.
https://pedsendo.org/new-meds-and-tech/new-meds-and-tech-from-pes-drugs-and-therapeutics-committee-5/
Fellow Spotlight
Ryan Dyess, MD, Pediatric Endocrinology Fellow
University of Louisville School of Medicine
https://pedsendo.org/member-spotlight/fellow-spotlight/february-fellow-spotlight-ryan-dyess/
Equity-Diversity-Inclusion Corner
PES EDI hosted a very successful first Book Club! We have selected the next book, Just Mercy: A Story of Justice and Redemption by Bryan Stevenson. This story was also adapted into a movie by the same name starring Michael B. Jordan and Jamie Foxx.  Be on the lookout for the link to register!
See the EDI page for updated resources: https://pedsendo.org/education-events/equity-diversity-and-inclusion-initiative/
SPR Grant Writing Course
The SPR is accepting requests for participation in a K grant writing course. Junior SPR section membership is required for eligibility.  The class consists of six-monthly teleconferences. Each class consists of instructions for writing successive sections of a K award from a facilitator as well as oral and written critiques of submitted grant sections by the facilitator and a peer. The number of participants is capped at five with two concurrent classes presently. Applicants are required to send the names of their mentor(s) and brief paragraphs describing their research and why they wish to participate in the program. Members of the Selection Committee will evaluate the proposals and decide who will be accepted into the course. If you are not accepted for the course this cycle, you are strongly encouraged to apply next year. Applicants will be prioritized if they demonstrate readiness to write a K application during the upcoming year. Those that are interested in participating and not currently an SPR Junior Member can apply for Junior membership here. More details about the grant writing program, including links to the online application can be found here. The deadline for the applications is Monday, March 1, 2021.
A message from the 11th International Meeting of Pediatric Endocrinology (IMPE) 2021 Meeting Chairs
Based on unprecedented challenges due to the COVID-19 pandemic, IMPE 2021 in Buenos Aires, Argentina, will now take place 19-22 March 2022. https://www.impe2022.org/
Rodolfo Rey and Ignacio Bergada, IMPE IPOC Chairs
History Tidbit: Alfred Jost, Ph.D (1916-1991) and Sexual Ambiguity
Submitted by Alan D. Rogol, MD, Ph.D
https://pedsendo.org/category/historical-tidbits/
Join us for the next Industry Sponsored Symposium: Traumatic Brain Injury and Growth Hormone Deficiency in Pediatric Patients: Exploring the Link and Dissecting Strategies for Screening and Diagnosis
March 25, 2021 6:30pm – 7:30pm
Speakers: Kent Reifschneider, MD (Moderator), Bethany Auble, MD, MEd; Oliver J. Oatman, DO
CME For Physicians -Medscape, LLC designates this live activity for a maximum of 1.0 AMA PRA Category 1 Credit(s)™. Physicians should claim only the credit commensurate with the extent of their participation in the activity.
Website: https://www.medscape.org/sympo/tbi-and-pediatric-ghd
Call for SIG interest!
We are excited to inform you about the formation of PES Adrenal Special Interest Group (SIG). The mission of this SIG is to review best practices for management of adrenal gland disorders, become a forum for discussion of challenging patients, and a platform for collaborative research. Please visit the PES Special interest page for more information and opportunity to sign up to participate!
https://pedsendo.org/clinical-resources/sigs/
New! PES Laureate Awards-Deadline March 1st
It is not too late! The PES Board of Directors and the Awards and Honors Committee are delighted to announce four new PES Laureate awards in recognition of the many achievements of our members. These include the Young Investigator, Clinician, Educator and Senior Researcher Awards. Descriptions of the awards and the required nomination materials are included below. Deadline for submissions is March 1st, 2021. The awards will include a plaque/certificate and will be announced at the 2021 annual Meeting.
Click here for nomination requirements and instructions:  http://apps.pedsendo.org/member-awards/