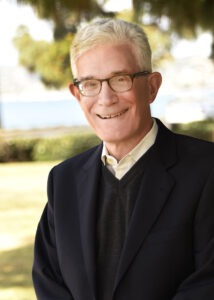 Dear PES members and friends,
Activity is ramping up — 'back-to-school' advertisements are out, reminding us of the general rush to get down to business as the summer ends. With some (hopeful) cooling down of the weather, our activities often heat up with the onset of a new academic year. An upward trend in Covid hospitalization rates seems to be evident and will possibly represent an annual cyclical pattern.  PES-wise, a host of topical webinars are on the docket for the coming weeks with well-known speakers, so keep an eye for those that provoke your interest and join in. As the year marches on I would encourage you to recognize a respected colleague with a nomination for one of the society's awards or named lectures as we prepare for the coming 2024 PES annual meeting.
With these issues in mind, I will take the opportunity in this month's newsletter to highlight the leaders of the Awards and Honors Committee, a group that is charged with the often difficult task of vetting candidates and deciding on the most qualified of the candidates. The Committee is chaired by the Immediate Past-President, this year, Craig Alter.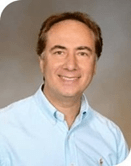 In fact, two subcommittees comprise the Awards and Honors Committee. The first is an "Awards" subcommittee, also chaired by Craig, that reviews and evaluates grant applications for the Research Fellow Awards and the Clinical Scholar Awards, the competitive support mechanisms that are announced early in the calendar year. Craig will lead the coming review effort, assess score applications and arrive at the final list of awardees, based on merit. We are looking forward to a strong crop of applications.
The "Honors and Lectures" subcommittee is the second of these, currently chaired by Walter Miller.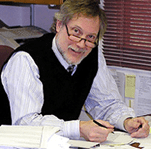 In this role, Walter leads the selection process for the society's named honors and lectures. While choosing the recipients is an involved process, it begins with YOU, the membership of the society, and is meant to be a "ground-up" process. All of us have been particularly influenced by the legion achievements of others along our professional course — this program provides an opportunity to recognize those that have brought us service, education, discovery, and exemplary clinical skills. Such role models are important to recognize! Think of someone that you believe has made a difference and nominate a deserving candidate for a societal honor or lectureship. It is highly meaningful and will be greatly appreciated.
The deadline to nominate is December 14, 2023, and the link to nominate is below.
Sincerely,

Tom Carpenter, MD
---
NOW ACCEPTING NOMINATIONS FOR 2024 AWARDS & LECTURES:
Deadline: December 14, 2023 @ 5:00 PM ET
Judson J. Van Wyk Prize
The Del and Beverly Fisher Pediatric Endocrinology History Lectureship
Young Investigator Award
Clinician Award
Educator Award
Senior Researcher Award
*Please note all nominations must be submitted through the online portal (link below)
Click Here for Nomination Requirements & Instructions
Online Education:
Obesity state of the Art: Treating (Understanding) Complicated Obesity
Sponsored by the Obesity SIG
Wednesday, September 13, 2023
12:00 PM EST
Brief Description
To review novel therapeutics and treatment options for pediatric obesity and associated complications.
Learning Objectives
We are entering a new era of obesity medicine: novel therapeutics and treatment options, medical weight loss is approaching surgical weight loss
Obesity treatment is critical for the management of many other disease conditions; if we treat obesity seriously, we treat the weight-related complication
Obesity treatment and management requires a team-based multidisciplinary approach
Speaker:
Gitanjali Srivastava, MD, FACP, FAAP, ABOM
Vanderbilt University School of Medicine
Register here: https://zoom.us/meeting/register/tJwrcOmoqj4uGNN_mkoqkeBgo1FW6u-7CtrU
Industry Sponsored Symposium: BioMarin: Achondroplasia A Multidisciplinary Conversation on Comprehensive Care
September 14, 2023
6:00pm – 7:00pm EST
Sponsored by BioMarin
Achondroplasia (Ach), the most common skeletal dysplasia with disproportionate short stature, is characterized by a number of medical, functional, and psychosocial challenges across the lifespan of an individual. Up until recently, the treatment of the developmental complications of Ach involved only symptomatic management, surgical intervention, and lifelong follow-up care. An improved understanding of the molecular pathways involved in Ach has resulted in the development of new and emerging targeted therapies for this condition. These novel agents aim to restore bone growth and prevent many of the medical conditions associated with Ach. In this virtual live symposium, an expert panel will address the complications associated with Ach, current care recommendations, strategies for coordination of care with specialists, and new and emerging therapies for Ach.
Register Now: http://www.medscape.org/symposium/achondroplasia-care
Speakers:
Andrew Dauber, MD, MMSc
Chief of Endocrinology
Children's National Hospital
Washington, DC
Nadia Merchant, MD
Assistant Professor of Pediatrics
Division of Endocrinology and Diabetes
Children's National Hospital
Washington, DC
William G. Mackenzie, MD, FRCS(c), FAAOS
Chairman
Department of Orthopedic Surgery
Nemours Children's Health
Wilmington, DE
Industry Sponsored Symposium: AbbVie: Herself in Every Moment: A peer conversation on the importance of individualized treatment for children with CPP
SAVE THE DATE. Available for viewing September 15, 2023
Sponsored by AbbVie
Please join our discussion on central precocious puberty (CPP) and the importance of an individualized treatment approach to address each patient's unique needs. This presentation features a patient case and relevant data from two newly published studies, and focuses on the need for timely and ongoing treatment.
Speakers:
Karen O. Klein, MD
Pediatric Endocrinologist
Rady Children's Hospital – San Diego
Clinical Professor of Pediatrics
UC San Diego School of Medicine
San Diego, California
Marcela Vargas Trujillo, MD
Pediatric Endocrinologist
Rady Children's Hospital – San Diego
Associate Professor of Pediatrics
UC San Diego School of Medicine
San Diego, California
Learning objectives:
Review new data published in CPP, as it relates to the need for individualized treatment
Highlight appropriate timing of initial/ongoing treatment
Industry Sponsored Symposium: Early Identification and Effective Management of Hypercholesterolemia in Children
September 28, 2023
7:00pm -8:00pm pm EST 
Sponsored by Regeneron Pharmaceuticals, Inc.
This interactive virtual symposium, sponsored by Regeneron Medical Affairs, with Don P. Wilson, MD, a renowned pediatric lipidologist, will focus on diagnosing lipid disorders (including familial hypercholesterolemia) and managing treatment goals in children.
Speaker:
Don P. Wilson, MD, FNLA
Department of Pediatric Endocrinology and Diabetes
Endowed Chair
Pediatric Cardiovascular Health and Risk Prevention Program
Cook Children's Medical Center
Fort Worth, Texas
Moderator:
Matt Ito, PharmD, Associate Director, Medical Affairs, Regeneron Pharmaceuticals, Inc.
Learning Objectives:
As a result of participating in this interactive virtual symposium, learners should be able to:
Discuss the role of hypercholesterolemia and atherosclerosis in cardiovascular disease (CVD) beginning in childhood
Explain why early identification and treatment of at-risk children can help prevent atherosclerosis and atherosclerosis-related events, such as myocardial infarction and stroke during childhood and adulthood
Describe current recommendations and best clinical practices for cholesterol screening and setting treatment goals in children
SEED: Rickets? Acquired vs inherited?
SEED is a novel interactive session series that aims to enhance clinical learning for medical students and increase their exposure to pediatric endocrinology. For more information on this initiative, please visit our SEED page on our website.
Monday, September 25, 2023
4:00 PM EST
Rickets can vary from being asymptomatic to irritability, growth retardation, and sudden death. Nutritional acquired rickets is the most common cause of rickets worldwide that we still see in the US. Let's learn about preventing nutritional rickets! This presentation will review causes of acquired vs inherited rickets, pathophysiology, and importance of evaluating and treating promptly to avoid long term complications.
Learning Objectives
Understand vitamin D metabolism
Identify the etiology and evaluation of rickets
Discuss the management options for rickets
Speaker
Nadia Merchant, MD
Assistant Professor of Pediatrics
Pediatric Endocrinologist and Geneticist
Neuroendocrine Symposium at the Children's Hospital of Philadelphia
Save the date: Friday November 3, 2023
Dr. Craig Alter is leading what promises to be an excellent clinical Neuroendocrine one-day CME conference on Friday November 3. Topics will include workup and management of children with diabetes insipidus, new approaches to treating children with a craniopharyngioma, update on Cushings Disease (from the adult Penn Endocrinologists), and more. He promises an entertaining Hollywood ending. The conference may be in person or remote but will be live and not available by recording. You can contact Dr. Alter with questions. Click here for more information and to register:
https://chop.cloud-cme.com/course/courseoverview?P=0&EID=3733&IsExhibitor=false
EDI Spotlight: September is Latinx and Hispanic Heritage Month: A Closer Look at Debates and Disparities
Is it Latinx or Hispanic?
Submitted by Luz Castellanos, MD
It's important to note that this debate is complex and varies among individuals and communities. Some people prefer "Hispanic" due to its familiarity, while others appreciate the inclusive intent of "Latinx." Ultimately, the term used can be a personal choice, and it's important to respect individuals' preferences when referring to their identity. Here's a brief overview of the key points in this debate: Equity, Diversity and Inclusion Initiative – Pediatric Endocrine Society (pedsendo.org)
Survey: Sleep Assessments and Management of Growth Hormone Therapy in Infants with Prader-Willi Syndrome
We are seeking input from medical providers who treat infants less than 1 year of age with Prader–Willi syndrome related to sleep assessments and initiation/management of growth hormone therapy. Please consider completing this brief REDCap Survey (5-10 minutes). Thank you for your time!
Sleep Assessments and Management of Growth Hormone Therapy in Infants with Prader-Willi Syndrome (cmh.edu)
Call for Papers in Hormone Research in Paediatrics
Global Challenges in Paediatric Endocrinology
Hormone Research in Paediatrics, with an Impact Factor of 3.2 and a CiteScore of 5.6, is edited by Stefano Cianfarani (University of Rome Tor Vergata, Rome, Italy) and is the official journal of the European Society for Paediatric Endocrinology (ESPE), the Pediatric Endocrine Society (PES) and the Sociedade Latinoamericana de Endocrinologia Pediátrica (SLEP). The journal aims to improve the care of children with endocrine disorders by promoting basic and clinical knowledge.
We welcome researchers to submit reviews, systematic reviews, brief reports, and research articles to a Special Collection on Global Challenges in Paediatric Endocrinology with a submission deadline of November 1, 2023.
Advance Fellowship in Pediatric Gender Medicine at Stanford University School of Medicine
The Division of Pediatric Endocrinology announces an Advance (non-ACGME;12 month) fellowship opportunity for those who have completed either a fellowship in Pediatric Endocrinology or Adolescent Medicine.
The advance fellow's main clinical experience will be in the Gender Clinic where they will learn how to evaluate young people of all ages and stages of their gender journey in seeking medical and surgical gender affirming care.
In addition, the fellow will rotate through various clinics including the Teen, Eating Disorder, Adolescent Gynecology, Urology, Mood Disorder, Reproductive Endocrinology and Infertility and Plastics Surgery clinics to be able to provide comprehensive care.
The fellow will also observe psychotherapy and the most common procedures in Gender Medicine.
Modules in advocacy, DEI, health disparities, community engagement and medical education will also be part of the curricula.
Starting date July 2024
If you have any questions or to apply please email the Program Director (Tandy Aye, MD) taye@stanford.edu one letter of recommendation from your current program director, one other letter of recommendation, CV and a personal statement about your interest in the advance fellowship.
Fellow Spotlight: Adriana Rodríguez González, MD
Meet Adriana: August Fellow Spotlight – Adriana Rodríguez González, MD – Pediatric Endocrine Society (pedsendo.org)
Historical Tidbit: Jan Wolff (b. April 25, 1925) and Israel L. Chaikoff (b. July 2, 1902)—the Wolff-Chaikoff Effect
Submitted by Alan D. Rogol, M.D., Ph.D.
Historical Tidbit: Jan Wolff (b. April 25, 1925) and Israel L. Chaikoff (b. July 2, 1902)—the Wolff-Chaikoff Effect – Pediatric Endocrine Society (pedsendo.org)
Are You a Researcher with Student Debt? NIH Loan Repayment Programs Can Help!
Don't let student debt hold you back from your dreams! In this quick video presented by Matthew Lockhart, Director of the Division of Loan Repayment, you can learn more about the eligibility criteria and the program categories for NIH's Loan Repayment Programs.
Click here for more information: Are You a Researcher with Student Debt? NIH Loan Repayment Programs Can Help! – NIH Extramural Nexus