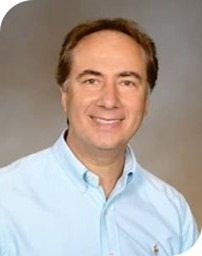 Dear PES Members:
As August comes to a close, many of you have children beginning a new school year. It's a new slate, with a year of new possibilities and further development. Professionally, you may be applying for grants, publishing papers, seeing many patients, and hopefully starting to work on abstracts in preparation for our May 2023 in person meeting in San Diego.
It is also a new year for medical school students and pediatric residents. Most of them have not decided on their future pathway. They are influenced by the excitement of new knowledge and exposures, and sometimes one day, one encounter, one interaction, can make the difference in their career choices. I challenge each of you who has interactions with students and residents to take the time, the interest, to showcase the many exciting aspects of the life of a pediatric endocrinologist. Excitement is contagious. (If anyone has any comments on their approach, feel free to add a comment to info@pedsendo.org and I will share in future newsletters).
What is new for PES? In 2017, PES hosted its most recent strategic planning process resulting in a plan that helped guide us in our work with our membership and decision-making in support of our mission. That has helped guide us, during what we know have been turbulent and unsettling times in the world and in healthcare. We are pleased to announce that we are just about to launch our new planning process in order to create a new/updated plan that reflects the current environment in which we work.
We have engaged Susan Newton of Development Strategies Plus to lead us in this process. Susan has experience in strategic planning with healthcare organizations and the pediatric environment specifically. To ensure that we are meeting our society's current and future needs, we will be conducting an all-member survey.
Please know that we value your time and hope that you will respond to our survey when you receive it (in September). All input matters, and all input is confidential. Our consultant is the only person who will have direct access to the data and will summarize the findings and overarching themes to the strategic planning group early December when we meet in person.
It is through your lens and the environment in which you work that we can learn the most from each of you, so please participate in the survey and help shape the strategic direction of your society. This is an exciting time to be a member of PES and we look forward to using the data collected to help PES further its mission.
And now my two cases, Case A for "fun" and Case B for fun and some learning:
Case A: Creative Solution to Addressing Short Stature
A 3 year old girl is evaluated for short stature. She is healthy other than some developmental delay which is attributed to her international adoption a year ago. Height is at the 1st percentile. Workup reveals no concerns of systemic disease, and you are happy to report the bone age is a year delayed, which you reviewed in detail with the family.
Six months later her growth chart showed a loss of height, yes, a negative growth velocity.
Your first impression was poor growth and challenging measurements until a new critical piece of information is revealed.
Because the original DOB was completely an estimate, the family took action from your report of a delayed bone age. The family petitioned to legally change the DOB to a year younger, to match the bone age. Thus, on your (then) hand plotted growth chart, the second data point was actually from the first visit and the younger point is from the second visit. If only addressing short stature were that easy.
Case B: Prognosis of a boy with congenital hypothyroidism, does the cause matter?
We are consulted because a 2 day old full term male had severe hyaline membrane disease, white out of his lungs, and with a large tongue. He was on a respirator. Considerations were Trisomy 21, genetic conditions, and hypothyroidism. Workup returned quickly with a free-T4 nearly undetectable, and TSH above the limit of the assay. We were ready to cautiously give teachings on how to treat infants with congenital hypothyroidism, and positive information about prognosis. Then while meeting the mother, who looked especially fatigued, puffy eyes, apathetic, we requested labs on the mother. The results were severe primary hypothyroidism, and high TRAb (thyrotropin receptor antibodies). In this case, the reassuring studies of those with congenital hypothyroidism did not apply as the baby had in utero hypothyroidism. He would only require thyroxine for a few months, but he would have marked global delay. For the next child, mother was treated with thyroxine and while the second child would also have transient hypothyroidism, the free-T4 level was only slightly low, rather than undetectable due to mother's medications. That child would have no developmental delay.
Sincerely,

Craig A. Alter, MD
---
In Memoriam: Beverly Fisher
It is with sadness that we share the news of the recent passing of Beverly Fisher. Beverly was the devoted wife of Dr. Delbert (Del) Fisher, a pioneer of pediatric endocrinology and former president of our Society. She was Del's 'right-hand' for his countless accomplishments in pediatric endocrinology and was, in essence, the Associate Editor of all his impressive Editorial work. PES wishes to extend our heartfelt condolences to Del and the Fisher family.
JAMA Article: Clinician-Level Implications of Bans on Gender-Affirming Medical Care for Youth in the US
Please see the JAMA Article for a comprehensive list of current gender laws in the US.
Notable dates in the month of September from the PES DEI Taskforce
Learn more: Equity, Diversity and Inclusion Initiative – Pediatric Endocrine Society (pedsendo.org)
2022 Obesity Exam Now Available
This activity contains approximately 60 items that focus on a stepwise approach to the diagnosis and management of pediatric obesity and its comorbidities including a review of evidenced-based clinical practice. This activity is eligible for both MOC points and CME credits and free to PES members! Click here for more information and to register: PES Obesity SIG MOC/CME Activity – Pediatric Endocrine Society (pedsendo.org)
Notice from the D&T Committee
The Food and Drug Administration (FDA) on July 1st 2022 have added a warning about the risk of pseudotumor cerebri (idiopathic intracranial hypertension) to the labeling for gonadotropin releasing hormone (GnRH) agonists which include Lupron Depot-Ped (leuprolide acetate), Fensolvi (leuprolide acetate), Synarel (nafarelin), Supprelin LA (histrelin) and Triptodur (triptorelin). This warning comes after six cases (5-12 years), five of whom were being treated for CPP, and one for transgender care, were identified, and in whom a plausible association between GnRH agonist use and pseudotumor cerebri was found.
The FDA warning includes recommendations to monitor patients taking GnRH agonists for signs and symptoms of pseudotumor cerebri, including headache, papilledema, blurred or loss of vision, diplopia, pain behind the eye or pain with eye movement, tinnitus, dizziness and nausea
Resources: https://www.accessdata.fda.gov/drugsatfda_docs/label/2022/022058s017lbl.pdf
Information Regarding Youth Access to Gender Affirming Care: The Federal and State Policy Landscape
For those interested, here is an analysis on the current policy landscape regarding gender affirming services for youth and the implications of restrictive state laws.https://www.kff.org/other/issue-brief/youth-access-to-gender-affirming-care-the-federal-and-state-policy-landscape/
Children's Growth Awareness Day – September 20, 2022
Every year, on September 20th organizations worldwide unite to promote and spread the message of the educational initiative of the International Children's Growth Awareness.

The aim is to share and support the main message of the campaign so that it reaches parents all around the world and let them know how important annual growth checks are for their children.

This message is significant because it is a first step to help parents understand their child's growth and what signs it could conceal. Irregular growth (too little or too much) can be nature's early warning sign of hidden (developing) medical problems. Simple to serious life-altering problems can first show up in a child's irregular growth pattern.

Since 2013, the message has reached over 40 countries! ICOSEP's confidants such as hospitals, physicians, pharmaceutical companies and patient advocacy groups promote this message and receive positive responses every year.

PES supports this initiative and encourages our members to join and share the message on September 20th so that it reaches parents all around the world!

Because Good Growth = Good Health

Learn more about the initiative on the official ICOSEP Website.
Partnership for the Accurate Testing of Hormones
PES is pleased to announce a four-part educational series on Accurate Hormone Testing developed in collaboration with the Endocrine Society and the Partnership for the Accurate Testing of Hormones. This program is available free of charge at: https://education.endocrine.org/URL/AccurateHormoneTesting.
The program is designed to educate fellows, early career providers, and endocrinologists on the importance of accurately testing and reading hormone assays. Each of the four modules includes a didactic lecture, examples, and case-based questions to test your knowledge.
Module 1 provides a general overview of hormone testing and focuses on the importance of hormone measurements and assay standardization.
Module 2 focuses on hormone types and characteristics of an ideal assay.
Module 3 focuses on methods used to measure hormones and validation/judging the quality of an assay.
Module 4 explores factors affecting the interpretation of hormone concentrations
Throughout the series, participants will learn how to:
understand the variability of hormone measurements and the importance of accurate, comparable, and reliable measurements.
use hormone measurements to diagnose patients.
apply common methodologies for standardization.
synthesize the effect of standardization on testing and the impact that varying reference ranges and guidelines have on testing.
Upon completion, participants are eligible to claim 1.0 AMA PRA Category 1 Credits™ for each module.
Industry Sponsored Symposium – Sponsored by Medscape: Taking Steps Forward in T1D Screening and Staging
Date: September 28, 2022
Presentation Time: 6:00 PM – 7:00 PM ET
Backstage Pass: 7:00 PM – 7:30 PM ET
Each year in the United States there are approximately 64,000 new diagnoses of type 1 diabetes (T1D), the second most common childhood disease. Approximately 25% of newly diagnosed patients present with life-threatening diabetic ketoacidosis, which is a result of acute, severe hyperglycemia, suggesting that T1D may be unrecognized until overt hyperglycemia occurs.
In this virtual symposium, we will learn about the importance of early identification of children at risk and the immune agents that can delay the decline in beta cell function.
List of speakers/faculty:
Kimber Simmons, MD, MPH/MSPH
Kevan C. Herold, MD, CNH
Emily K. Sims, MD, MS
Learning objectives:
Upon completion of this activity, learners will:
Have increased knowledge regarding the

Recommendations for screening and staging pediatric patients at risk for T1D
Continued follow-up after diagnosis for patients with T1D

Greater competence related to

Screening and staging pediatric patients at high risk of T1D
CME being offered:
CME 1.0 AMA PRA Category 1 Credit
CNE 1.0 AN contact hour
Click here for more information and to register: www.medscape.org/symposium/t1d
Backstage Pass: Enhance Your Virtual Experience With Backstage Pass!
Join our 30-minute post-symposium breakout session connecting the program speakers and audience in the virtual environment. Backstage Pass provides an intimate virtual session where you can interact with faculty, address case-based questions, and facilitate relationship building. *Video Encouraged*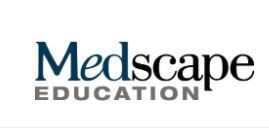 Student Endocrinology Exposure Development (SEED) Webinar
Title: A Case of Pediatric Gigantism
Date: September 9, 2022
Presentation Time: 4:00 PM – 5:00 PM ET
Presented by Cathrine Constantacos, MD, FAAP, Assistant Professor, Pediatric Endocrinology, Wake Forest University, School of Medicine, Medical Director, Brenner Children's Pediatric Multispecialty Clinics, Chair, Pediatric Endocrine Society Website and Social Media Committee
SEED is a novel interactive session series that aims to enhance clinical learning for medical students and increase their exposure to pediatric endocrinology.
Obesity SIG State of the Art Webinar
Title: Pharmacotherapy in Pediatric Obesity presented by Sonali Malhotra, MD
Date: September 28, 2022
Presentation Time: 4:00 PM – 5:00 PM ET
Historical Tidbit: A Cautionary Genetics Tidbit
Submitted by Walter L. Miller, MD
Historical Tidbit: A cautionary genetics tidbit – Pediatric Endocrine Society (pedsendo.org)
---