Dear Colleagues,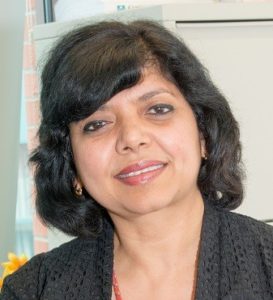 With the first month of the academic year behind us, and the frenzy of September quietening down, it is time of take stock of a most unusual summer and the months ahead.
The passing of Ruth Bader Ginsburg was gut-wrenching for all kinds of reasons.  And now it is time for each of us to carry on her legacy of justice and equality.  What a woman, and what an inspiration! Quoting Maya Angelou-
'And when great souls die,
after a period peace blooms,
slowly and always
irregularly. Spaces fill
with a kind of
soothing electric vibration.
Our senses, restored, never
to be the same, whisper to us
They existed. They existed.
We can be. Be and be
better. For they existed.'
Within the PES, the Equity-Diversity-Inclusion Taskforce continues to forge ahead in its mission to address such issues within the pediatric endocrine workforce and the patients we serve. The taskforce now meets every month and is working actively towards its goals for its first year.
As the elections draw nearer, it is critical for us to make the most of our civic right and duty and cast our vote, be it by mail, at a drop-off site, or in-person. Be safe, and pick the strategy that works best for you, but please take the time to do this. If you feel comfortable doing so, please also encourage your patients/families to vote. Many institutions are providing physicians with lanyards with information for providers and patients including the website for voter registration, and if necessary, to ask for mail in ballots. If your institution provides this, do consider picking this up. Here are some voter registration sites: https://www.usa.gov/register-to-vote , https://vote.gov/  and https://www.vote.org/voter-registration-deadlines/ .
The Board of Directors met on September 23rd-24th to review PES activities, and it was very evident that Committees and Special Interest Groups are forging ahead with their agendas for the year and continue to be very productive in advancing their individual missions and that of the PES. Kudos to the Drugs and Therapeutics Committee for the terrific work they are doing keeping our membership up to speed with drug updates.
Also, the new, easy-to-navigate and user-friendly PES website is now up and running with the soft launch behind us, and work ongoing to complete the full launch. The Website and Social Media Committee and Degnon Management have done a superb job with this. Click HERE for a video tutorial to get you acquainted with our new site.
The first State-of-the-Art SIG webinar was hosted by the Obesity SIG in September 2020, and Dr. Vibha Singhal gave an excellent and very well attended lecture on bariatric surgery in adolescents. Please watch the video HERE. The next State-of-the-Art SIG webinar will be hosted by the Ethics Committee on October 29, 2020 at 4pm and we look forward to another terrific talk.
The Program Committee is planning a wonderful program for the 2021 meeting, which as previously indicated, is scheduled as a virtual meeting from April 30th- May 3rd, 2021.  Click HERE for a Preview!
Wishing all our members a wonderful fall season, and resplendent fall colors (for those that have the advantage of the four seasons). The vaccine trials are forging ahead, and we hope to hear good news from these trials soon. Fingers crossed for several successful vaccines that will take us to the post-COVID era. Take care all.

Madhu Misra
Check out our September highlights!
Current News and announcements
https://pedsendo.org/news-publications/
Education opportunities
The PES Obesity Special Interest Group (SIG) has collaborated with the Obesity Medicine Association (OMA) to develop the Pediatric Endocrine Track at the Fall meeting of the OMA. Please click here to access the program:  https://obesitymedicine.org/fall/pediatric-endocrine-track/
Past PES Education Committee Webinars may be viewed here: https://pedsendo.org/education-events/online-education/past-pes-education-committee-webinars/
The PES Leadership Advantage course has a special virtual offering for its Engage module. Please click here for details: https://pedsendo.org/news-announcements/just-announced-for-october-special-virtual-offering-of-pes-leadership-advantage-engage-module/
Member Recognition: Congratulations to our award winners!
Sarah M. Reynolds and Apoorva Ravindranath Waikar are the awardees for this cycle of the Rising Star Awards: https://pedsendo.org/award/rising-star-award/
Member Spotlights
Featuring Pediatric Endocrine fellows, Janaki Vakharia (Massachusetts General Hospital) and Iman Al-Gadi (Baylor College of Medicine/Texas Children's Hospital): https://pedsendo.org/category/member-spotlight/fellow-spotlight/
Featuring participants in the PedsEndo Discovery Program, Mikayla Gallenberger (University of Wisconsin School of Medicine and Public Health) and Amanda Barks (University of Minnesota Medical School): https://pedsendo.org/category/member-spotlight/student-spotlight/
And, the Survey says . . .
PES MOC-QI Committee – MOC Part 2 Activity Input Survey. We need your input!: https://pedsendo.org/and-the-survey-says/
 History Tidbit
From Alan Rogol: Featuring Ernst Knobil, Ph.D (1926-2000): https://pedsendo.org/category/historical-tidbits/
New Meds and Tech (from the Drugs and Therapeutics Committee)
Liraglutide
Please click on the link for information regarding liraglutide updates: https://pedsendo.org/new-meds-and-tech/new-meds-and-tech-from-pes-drugs-and-therapeutics-committee-liraglutide/
Want to Get Involved?
Here is a link to the PES Special Interest Groups- please let us know if you would like to be a member of any of these groups: https://pedsendo.org/clinical-resources/sigs/