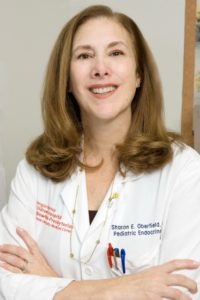 Dear All,
We are hopefully beginning with the start of summer to work through the challenges of reopening post Covid-19. As we ramp up our academic/clinical schedules, we move forward with optimism seasoned with caution as well as look toward new models of health care delivery to our patients.
The summer for us at PES traditionally is a time when we review and reflect upon the past year's successes and work to improve and upgrade our activities for the coming year.  This year, as you all know, is our 50th anniversary year meeting-and plans are already underway.  Our venue and dates are almost finalized and we will share upcoming information shortly.
At this time let me share some exciting updates:
Oral History Project. First major kudos to Erin Rhodes MD and her team for conducting interviews with many of the prior presidents and board of director members. Their recollections and hope for the future are recorded in amazing 20-minute videos. The plan is to edit these into a final oral history which will be available for the 2020 meeting and will have a home on our PES Website.
Timeline Project. A major thank you to Alan Rogol MD, PhD and all the SIG chairs for their contribution to the Timeline Project. To date we have completed about 10 timelines and again will work with graphics to have these timelines showcased during the 2022 meeting. The ones nearing completion that I have reviewed are incredible accountings of the accomplishments of our society.
Written History. Dr Walter Miller, chair of the history section of HRP, Alan Rogol, chair of the 2020 history committee for PES, and I are working with Dr. Stefano Cianfarani MD, editor-in-chief HRP to hopefully have a special issue of HRP devoted to the 50 plus year advances in our sub-subspecialties—ie; adrenal, growth, thyroid and so on. We anticipate about 12 manuscripts to be solicited and we endeavor to have this published by the end of 2022 after the 2022 meeting. We will let all know as soon as the final arrangements and agreements have been reached.
Fellow retreat. More to come shortly regarding a potential upcoming fellow retreat in 2022 in conjunction with our 2022 meeting and other timely issues in the July President's Letter after our July Board Meeting.
In closing, may I share the poem below –which speaks to the many ways we advance our knowledge –from one of my favorite American poets- Mary Oliver.  I hope you enjoy this short poem –as hopefully each of you takes some time with family and friends as this pandemic seems to be waning.
From Mary Oliver's book "Felicity"- 2015
I have refused to live
locked in the orderly house of
reasons and proofs.
The world I live in and believe in
is wider than that. And anyway,
what's wrong with Maybe?
You wouldn't believe what once or
twice I have seen. I'll just
tell you this:
only if there are angels in your head will you
ever, possibly, see one.
Sincerely,

Sharon Oberfield, MD
From the EDI: June is PRIDE Month
In June 1969, the NYPD raided the Stonewall Inn, an LGBTQ+ bar in Greenwich Village, NYC, and sparked a riot led by transgender women of color. Though Stonewall was far from the first time that LGBTQ+ patrons had taken a stand against rampant police harassment, it remains the most well-known. The events at Stonewall led to an annual march in remembrance and celebration starting in 1970, called "Christopher Street Liberation Day."
Over time the event evolved into the Pride Parades we know today. Visit the website for more information https://pedsendo.org/education-events/equity-diversity-and-inclusion-initiative/
Industry Sponsored Symposium: Advances and Updates in T1D: Screening and Staging and Treatment, Oh My!
July 13, 2021 – 6:30 PM – 7:30 PM EDT
Click here for more information and to Register: www.medscape.org/symposium/t1d-screening-staging-treating
This interactive, case-based symposium will guide learners through the journey of recognition, screening, and staging of patients at risk of type 1 diabetes (T1D), then discuss management options based on staging results. Expert faculty will share best practices that can be immediately applied to clinical practice, as well as answer questions during the live Q&A at the end.
Speakers:
Marian Rewers, MD, PhD
Henry Rodriguez, MD
Emily K. Sims, MD, MS
Supported by an independent educational grant from Provention Bio, Inc.
Short Stature Self-Assessment Tool
The Pediatric Endocrine Society (PES) and the American Board of Pediatrics (ABP) collaboratively developed a new MOC Part 2 self-assessment activity titled, Short Stature Self-Assessment. Successful completion is worth 10 MOC Part 2 credits and 6 CME credits. Growth assessment is an important part of pediatric routine care. Recognition of differences in normal growth variants versus abnormal growth patterns is extremely important to allow for adequate evaluation and effective treatment of the latter group. This online activity takes the learner through a structured, self-paced process of using essential components of a focused history, physical examination, and evaluation to identify differences in normal growth versus aberrant growth. This activity was developed in partnership with the Pediatric Endocrine Society (PES). PES is dedicated to research and treatment of children with endocrine disorders; reproductive, bone, thyroid, diabetes, obesity, growth, pituitary and adrenal. The activity is meant for endocrine subspecialists. Please be aware that most of the articles in this activity are NOT open access. If you wish to complete this activity, you will incur additional costs unless you have subscription access to the articles. This activity is available to all board-certified pediatricians within ABP's online catalog and is accessible through each pediatrician's ABP portfolio. The activity is now live. https://cont-certification.abp.org/moc/moc-dashboard/moc-activities/self-assessment/activity-details/17888
PATH Launches 2nd Educational Module in Training Series  
The Partnership for Accurate Testing of Hormones (PATH) is a consortium of 20 organizations interested in improving the quality of hormone measurements. PES is a founding member of PATH.  The second educational module in PATH's 4-part course Accurate Hormone Testing has just launched. The course is designed to educate fellows and endocrinologists about the importance of, and methods to ensure, accurate hormone testing. Each module is eligible for 1.5 AMA PRA Category 1 Credits and is available at no charge as part of the Endocrine Society's Fellows Training Series and the Society's public online education course catalogue.
Module 2, Hormone Types and Characteristics of an Ideal Assay, with Christina Wang, MD and Frank Stanczyk, MD, reviews the different types of hormones and the characteristics of an ideal hormone assay. Participants will learn how to:
understand the variability of hormone measurements and the importance of accurate, comparable, and reliable measurements;
utilize hormone measurements to diagnose patients;
apply common methodologies for standardization; and
synthesize the effect of standardization on testing and the impact that varying reference ranges and guidelines have on testing.
For more information and registration, please visit: https://bit.ly/35IttXG.
Congratulations to Dr. Minu George. for graduating from our PES Leadership advantage program!
https://pedsendo.org/member-spotlight/congratulations-pesla-graduate-dr-minu-george/
Fellow Spotlight
Dr. Jia Zhu, Boston Children's Hospital
https://pedsendo.org/member-spotlight/fellow-spotlight/june-fellow-spotlight-dr-jia-zhu/
IMPE 2022 Meeting Postponement: Message from Rodolfo Rey and Ignacio Bergada (IMPE IPOC Chairs)
We hoped the IMPE 2022 Meeting would be one of the first opportunities to reconnect the #paediatric #endocrinology community however, it has been decided to postpone the Meeting to welcome as many people as safely as possible. View the full statement – https://bit.ly/3gGaIcp
MAP What's New: Tolmar
Centers for Medicare and Medicaid Services (CMS) Issues permanent J-code for Fensolvi, (Leuprolide Acetate) for injectable suspension, for the treatment of Pediatric Patients with Central Precocious Puberty
Centers for Medicare and Medicaid Services (CMS) has assigned a new product-specific billing code to identify Fensolvi, (leuprolide acetate) for injectable suspension, indicated for the treatment of pediatric patients 2 years of age and older with Central Precocious Puberty (CPP). The new J-code is J1951 and becomes effective on July 1, 2021.
Leuprolide acetate is the most widely prescribed treatment for CPP.  This particular leuprolide acetate product was approved by FDA in May 2020 and is the first and only six-month, subcutaneous leuprolide acetate with a small injection volume. Click here for the JCEM article on the phase 3 trial of this product.
Given the importance of adhering to a consistent dosing schedule for children with CPP, the ability for patients to be able to access leuprolide acetate as scheduled is vital. The new J-code J1951 assignation will enable a more efficient billing process which will ultimately help facilitate patient access to leuprolide acetate and allow uninterrupted therapy for CPP during this unprecedented time.  Click here to view the announcement. Besides two leuprolide acetate product brands, other available GnRH agonist treatment options include triptorelin (injectable) and histrelin acetate (subcutaneous implant).
Additional j-code related billing information on FENSOLVI can be found via the following link: https://info.fensolvi.com/all-topics/ordering/j-code-drug-codes/
Related links:
Full prescribing information may be found here.
Important safety information about FENSOLVI is available at fensolvi.com
Tolmar Pharmaceuticals, Inc. is part of the PES Mission Alliance Partnership.  This announcement was prepared in compliance with PES guidelines to ensure objective educational content. 
History Tidbit: Moses Barron, MD (November 8, 1883-December 22, 1974)
Alan D. Rogol, MD, Ph.D
https://pedsendo.org/historical-tidbits/historical-tidbit-moses-barron-md-november-8-1883-december-22-1974/