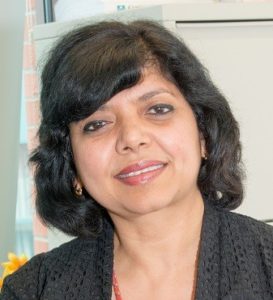 Dear Colleagues,
My best wishes to all for a very Happy New Year. We are now at the end of a tumultuous month, and I hope we can settle in to a period of relative calm while our leaders strive to bring this terrible pandemic under control.
This month saw the passing of two giants in our field, Dr. Raphael David and Dr. Tom Foley. Raphael David was one of the founding members of the Pediatric Endocrine Society (PES), formerly known as the Lawson Wilkins Pediatric Endocrine Society, and Dr. Foley was a past President of the PES and a pioneer in pediatric thyroid disease. We stand on the shoulders of such giants. Please see below for their obituaries.
For the PES, there is much to look forward to in the months ahead. We are closing in to the 2021 Annual Meeting, and registration will open very soon. The meeting starts on Friday, April 30th, and ends late afternoon on Monday, May 3rd.  It is thus close to four days long, in contrast to previous meetings, which typically lasted two and a half days. In addition to stellar symposia and the usual plenaries, the 2021 meeting includes international plenaries, a plenary session hosted by the Equity-Diversity-Inclusion Taskforce, more Meet-the-Professor sessions than usual, three oral abstract sessions, a virtual poster session, new Doc-in-a-Box sessions, three Year-in-Review sessions, offerings from our Mission Alliance Partners, and several social events (including PES Got Talent). There are opportunities to collect MOC and CME credit, and to meet virtually with colleagues and friends from around the country. The Program Committee has worked hard on program content, and kudos to them on their efforts. Further, our Special Interest Groups (SIG) will meet before the conference with their own educational offerings. Please see below for the call for abstracts for the Bone and Mineral SIG meeting.
Do plan ahead and clear your schedule for these days (and the evenings), so the 2021 meeting has record attendance!! The success of the 2021 annual meeting depends on you and your participation. The virtual nature of this conference offers many more members the opportunity to attend at much lower expense than at an in-person meeting (as there are no travel or lodging expenses). From our end, we promise you a terrific virtual experience.
The Board of Directors just concluded its 2.5-day-long January board meeting, including its annual meeting with our Mission Alliance Partners. As always, the sheer magnitude of PES activities ongoing is mind-boggling, and the Board of Directors would like to thank all our volunteers for their wonderful work over the past year despite the challenges imposed by the pandemic. An important point of discussion was the 2020 fall pediatric endocrine match, which was sobering with close to 40% unfilled positions.
The PES Workforce Taskforce published a perspectives paper in 2020 on sustaining the pediatric endocrine workforce (see below), which discusses reasons for a declining interest in pediatric endocrinology among our trainees, and strategies to mitigate this trend. Some identified reasons include insufficient exposure of our medical students and residents to pediatric endocrinology during critical periods of career decision making, the burden of medical school debt and concerns around reimbursement, an increasing preference for shift-work and procedural subspecialties, a declining interest in the longitudinal care of patients and families, documentation burden, and lack of ancillary support. The PES (through the Education Committee) continues its efforts to increase trainee exposure to pediatric endocrinology through its PedsENDO Discovery program (for medical students, who are selected through a competitive process to attend the PES Annual Meeting free of charge with a chance to meet with pediatric endocrinologists at different stages of their careers), and the Student Endocrinology Exposure Development (SEED) program (hosted by the Education Committee every 2-3 months when medical students meet with pediatric endocrinologists to discuss interesting clinical cases and careers in pediatric endocrinology). Please click here to go directly to Paper.
I encourage you to read the perspectives paper, as the content is very relevant to what each of us can do to improve our pipeline. Importantly, it is critical that we work towards ensuring that medical student and resident electives are structured and well-planned, so the experience is optimal and remembered. A plea to our membership is to remind ourselves of what we enjoy most about our subspecialty and to keep this in mind when medical students and residents rotate through our clinics. As teachers and mentors, it is essential that we imbue in our trainees the enthusiasm that led us to choose our subspecialty and ensure that the joy we perceive in caring for our patients comes through clearly.  Also, please do encourage your medical students and residents to apply for the PedsENDO Discovery program and enroll in our SEED program.
Please see important announcements below with respect to the PES Mentor/Mentee program, the MAP Spotlight, an update from the Equity-Diversity-Inclusion taskforce (including information about the upcoming Book Club), grant announcements, our next SIG webinar, information from the Drugs and Therapeutics Committee about generic glucagon and setmelanotide, and our history tidbit.
My best wishes to all for the year ahead. And given that this is January, here is a quote from the Reverend Dr. Martin Luther King Jr.: "Never, never be afraid to do what's right, especially if the well-being of a person or animal is at stake. Society's punishments are small compared to the wounds we inflict on our soul when we look the other way."
Take care,

Madhu Misra
Reoccurring columns and additional news:
PES Mentor/Mentee program 2021 – Did you know January is National Mentor Month?
The PES 2021 mentor/mentee match is coming soon in a new automated platform! Every year, the PES Research Affairs Committee (RAC) looks forward to fostering connections between "mentees" (junior faculty and trainees) and PES "mentors" across institutions! This year watch for our NEW quarterly series of virtual mentor/mentee mixers to discuss a wide range of topics ranging from career choices, work-life balance, industry career paths, interview tips, grant writing and more! Stay tuned for more!
Our Mission Alliance Partners want to hear from you!
As you know, we recently created a Mission Alliance Partner (MAP) spotlight page on our website. The MAP are given the opportunity to populate this space with a variety of content. (educational information on disease states, latest product applications, etc.) We are updating the portal for 2021, and the MAP want to deliver the content that you need most! Please let us know what you would like to see from our alliance partners in the coming year by emailing your ideas to info@pedsendo.org with MAP Spotlight as the subject. Stay tuned for fresh content in 2021!
PES EDI update
It is not too late to join us for our first book club! Be on the lookout for an email with the link to register!
Date: February 2, 2021, at 8:30 PM EST.
Book: The Vanishing Half by Brit Bennet
Please visit the EDI page for an updated list of resources for implicit bias awareness and inclusion language and more info on the book club book of the month: https://pedsendo.org/education-events/equity-diversity-and-inclusion-initiative/
What's new on the grants page?
Plan to bookmark our external grants page and visit often for the newest opportunities.
https://pedsendo.org/award/external-grants/
Workforce Perspectives
A big shout out to David Allen and the Workforce Taskforce on the publication of a perspectives paper on sustaining the pediatric endocrine workforce, that is now published in the Journal of Pediatrics. This analysis helps to put into perspective the concerning fellowship match results of recent years and provides recommendations aimed to increase interest in pediatric endocrinology.  The Workforce Taskforce hopes that the paper is helpful in prompting further discussion on this topic amongst PES Training, Education, and other Committees this spring.
https://pedsendo.org/public-policy/pes-workforce-action-team-perspectives-paper-on-sustaining-the-pediatric-endocrine-workforce/
NEW…SIG state of the art and Education committee webinars now offering CME!
The February SIG State of the Art Series will be hosted by the Turner Syndrome SIG in recognition of Turner Syndrome Awareness Month.  Session will be held on Friday, February 19, 2021 at 4:00pm ET.
Please watch your email for registration information.
https://pedsendo.org/pes-sig-state-of-the-art-series/
International Consortium of Pediatric Endocrinology (ICPE) Survey: deadline extended to February 5, 2021.
This survey aims to gather information about the COVID-19 outbreak in relation to pediatric endocrine disorders and how this has affected practice, treatment, and the impact of the pandemic on patients around the world.
The link to the survey is:  https://forms.gle/XhQ2FFEVstrdyMo19
New Meds and Tech from PES Drugs and Therapeutics committee:
Approval of generic glucagon for management of hypoglycemia
Prepared by: Kristal Matlock, Preneet Cheema Brar, Molly Regelmann
UpToDate as of: 1/20/2021
https://pedsendo.org/new-meds-and-tech/new-meds-and-tech-from-pes-drugs-and-therapeutics-committee-4/
Setmelanotide
Prepared by: Anshu Gupta, MD, MS and Brenda Kohn, MD
Up-to-date as of December 14, 2020
https://pedsendo.org/new-meds-and-tech/new-meds-and-tech-from-pes-drugs-and-therapeutics-committee-3/
An invitation from the Bone and Mineral SIG: Call for Abstracts
The PES Bone and Mineral Special Interest Group (SIG) will hold its annual meeting on Zoom during the virtual PES conference on April 29th 2021. The goal of the Bone SIG is to increase awareness, share knowledge, promote collaborations, and provide education to enhance the understanding and management of pediatric bone and mineral disorders. This year's meeting will include original research oral presentations, a Bone Jeopardy, interactive case presentation and our annual business meeting.
We invite you to submit abstracts related to bone and mineral metabolism research to be considered for oral presentation (up to 2600 characters including spaces and titles). Authors of original research abstracts that are selected will be invited to present for 10 minutes.  Abstracts previously submitted to PES for the January 13, 2021 deadline can be resubmitted to the Bone SIG meeting.  Late breaking abstracts should be submitted to both the Bone SIG meeting and main PES program to be considered for presentation at the Bone SIG meeting.  Please submit your abstract by February 19th, 2021 to info@pedsendo.org, with the subject Bone SIG Abstract.
Sasigarn Bowden and Marie-Eve Robinson, PES Bone SIG Co-chairs
History Tidbit
McCune-Albright syndrome (D.J. McCune, MD (1902-1976), Fuller Albright MD (1900-1969)
Submitted by: Alan D. Rogol, MD, Ph.D
https://pedsendo.org/historical-tidbits/january-history-tidbit/
In Memorium
Dr. Raphael David (Ralph) (January 17, 1926-January 17. 2021)
It is with great sadness that we announce the passing of Dr. Raphael David on January 17, 2021. Dr. Raphael David was one of the founding members of the Pediatric Endocrine Society, formerly known as the Lawson Wilkins Pediatric Endocrine Society. PLEASE CLICK HERE FOR FULL OBITUARY  
Dr. Tom Foley, MD
We are writing to share the sad news that Dr. Tom Foley passed away Sunday in State College at the age of 83. Dr. Foley was a giant in the field of Pediatric Endocrinology, a past President of the PES, and a pioneer in pediatric thyroid disease.  PLEASE CLICK HERE FOR FULL OBITUARY