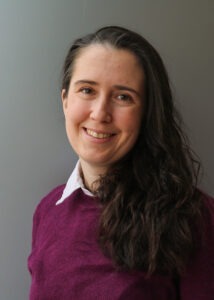 Meghan Craven, MD
What is your current position/how do you spend your time?
I am currently a third-year fellow at Children's Hospital of Philadelphia and also completing my Master of Public Health at the University of Pennsylvania. As a senior fellow, I spend the majority of my time doing clinical research, but I have also dedicated a large portion of my time to developing skills as a clinical educator.
How did you get there?
Prior to endocrine fellowship, I completed a chief year and a global health fellowship. I have been able to apply the skills I learned during these additional years to develop unique fellowship projects including a qualitative project in Botswana around transition of care for patients with type 1 diabetes.
What are your interests?
At my heart I am a clinician and an educator, but through my clinical work I have been inspired by my patients to get involved in research around equity of care in type 1 diabetes, clinical manifestations of atypical diabetes, and psychosocial and metabolic function in neuroendocrine patients.
What inspired you to choose pediatric endocrinology as a career?
Early in my career I was told to find the "bread and butter" you love and not to be swayed by the zebras of a specialty. I love the complex feedback loops evaluated by endocrinologists and the variety of patients seen as a result; between thyroid, diabetes, adrenal, bone, growth, and puberty there is always something new to see and learn about. I also love the way pediatric endocrinology intersects with so many social issues.
Were there any mentors that were particularly inspiring to you along the way?
I was luckily able to rotate through pediatric endocrinology early on during my intern year at Cohen Children's Medical Center. The whole team welcomed me and nurtured my interests. I would not have pursued pediatric endocrinology if it were not for them. Then when I decided to pursue the global health fellowship first prior to my endocrine training, everyone was supportive. Eventually I was connected with Julia von Oettingen at McGill University who showed me I truly could do both and make it work as a career.
Do you care to share any experiences that helped shape your current career path?
During my global health fellowship, I spent about 7 months in Haiti working in a noncommunicable disease clinic. Seeing how the social determinants of health affected their diabetes care inspires me to try to address inequalities which may be impacting care with every patient I see whether in Philadelphia of abroad.