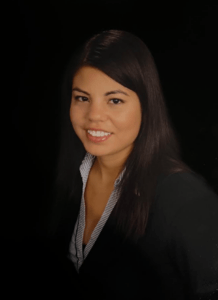 Diana Perez, MPAS, PA-C
Diana Perez, MPAS, PA-C practices in the endocrine and diabetes division at Pediatric Multi-specialty clinic at Beacon's Children's Hospital in South Bend, Indiana.
She received her Bachelor of Science in Biology from Goshen College in Goshen, Indiana. She then went on to receive her Master of Physician Assistant Studies from Chatham University in Pittsburgh, Pennsylvania in 2011. She began her career as a PA in a busy outpatient pediatric clinic located in one of the underserved communities in Chicago.  During her first years as a practicing PA, she was immediately impacted by the significant health disparities and challenging situations children and youth were facing, especially those belonging to underserved populations.
Most recently in 2019, she was fortunate to transition practicing pediatric endocrinology, returning to her hometown in Indiana, where she has been helping to improve overall access to diabetes care by helping children and their families overcome the behavioral and educational barriers in management of diabetes.  She is also particularly interested in obesity, prediabetes, metabolic syndrome, and its role in the evolution of the many chronic diseases.
"It's my hope that I can plant a little seed in a child's mind to help them develop healthy habits that will serve them well for the rest of their life."
Diana plans to continue her career as a clinical practitioner in the field of endocrinology and diabetes and looks forward to extending her involvement with other APPs in the endocrine community.
She is an active member of the American Academy of Physician Assistants, Indiana Chapter American Academy of Pediatrics and APP PES Advanced Practice Providers Special Interest Group.
Diana lives in South Bend, IN. She enjoys spending time with her family, cooking, gardening, and cheering with her husband for the Notre Dame Fighting Irish!