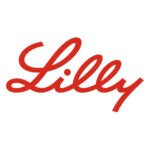 About Us:
Lilly unites caring with discovery to create medicines that make life better for people around the world. We've been pioneering life-changing discoveries for nearly 150 years, and today our medicines help more than 47 million people across the globe. Harnessing the power of biotechnology, chemistry and genetic medicine, our scientists are urgently advancing new discoveries to solve some of the world's most significant health challenges, redefining diabetes care, treating obesity and curtailing its most devastating long-term effects, advancing the fight against Alzheimer's disease, providing solutions to some of the most debilitating immune system disorders, and transforming the most difficult-to-treat cancers into manageable diseases. With each step toward a healthier world, we're motivated by one thing: making life better for millions more people. That includes delivering innovative clinical trials that reflect the diversity of our world and working to ensure our medicines are accessible and affordable. To learn more, visit Lilly.com and Lilly.com/newsroom or follow us on Facebook, Instagram, Twitter and LinkedIn.
Address:
Lilly Corporate Center
Indianapolis, IN 46285
Clinical Trials
A Study to Evaluate Tirzepatide (LY3298176) in Pediatric and Adolescent Participants With Type 2 Diabetes Mellitus Inadequately Controlled With Metformin or Basal Insulin or Both (SURPASS-PEDS)
The purpose of this study is to learn more about the safety and efficacy of tirzepatide compared to placebo in children and teenagers with type 2 diabetes taking metformin, or basal insulin, or both.
The overall study will last about 60 weeks with up to 14 clinic visits and 6 phone visits. Clinic visits will include blood and urine sample collection, measurement of vital signs, physical exam and questionnaires.
A Study of Tirzepatide (LY3298176) in Pediatric Participants With Obesity - Full Text View - ClinicalTrials.gov
Ongoing phase 1 study on tirzepatide to evaluate the safety and tolerability in pediatric participants (6 Years to 11 Years) with obesity.
Website:
Have questions? Please contact:
317-276-2000 or info@lilly.com
Enter the MAP Spotlight Raffle