Submission Deadline
December 14, 2023
The Judson J. Van Wyk Prize is the Society's most prestigious award in recognition of outstanding career achievement by a member in the field of pediatric endocrinology.
This award, established in honor of Judson J. Van Wyk, MD, stands in tribute to an outstanding leader whose career is marked by scientific excellence, leadership, and dedication to the health of children.
Please click here for a brief bio of Dr. Van Wyk.
Annually, the PES Awards and Honors Committee will select a PES member whose career achievements in pediatric endocrinology have the respect and admiration of his/her colleagues and most closely emulate those of Dr. Van Wyk. The Committee (with review by the PES Board of Directors) will base its decision on the awardee's aggregate successes in clinical or basic research, support of fellowship or general pediatric endocrine education, and overall involvement in the achievement of the goals of PES.
2023 Recipient: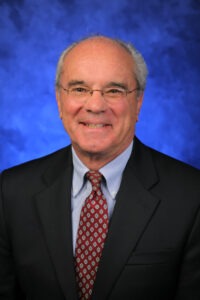 Peter A. Lee, MD, PhD
The Milton S. Hershey Medical Center
---
2023: Peter A. Lee, MD, PhD
2022: Michael A. Levine, MD
2021: Dorothy Becker, MD
2020: Mark Sperling, MD
2019: Perrin White, MD
2018: Robert Rosenfield, MD
2017: Arlan L. Rosenbloom, MD
2016: Charles A. Stanley, MD
2015: Alan D. Rogol, MD, PhD
2014: Ron G. Rosenfeld, MD
2013: Raymond L. Hintz (accepted on his behalf by his daughter, Susan Hintz)
2012: Walter L. Miller
2011: John F. Crigler, Jr.
2010: Maria I. New
2009: Claude J. Migeon
2008: Delbert A. Fisher
2007: Robert M. Blizzard
2006: Melvin M. Grumbach